2 November 2013 13:14 (UTC+04:00)
986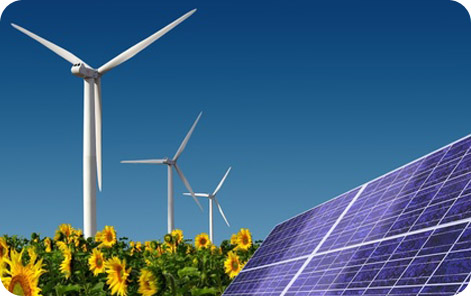 By Nigar Orujova
Some 300 million manats (about $380 million) have been invested in the development of alternative and renewable energy sources in Azerbaijan, Head of the State Agency for Alternative Energy Sources Akim Badalov said on November 1.
"70 million manats (over $89 million) of the total investments are state investments, and the rest are private investments," Badalov told journalists.
The strategy for the development of alternative and renewable energy sources by 2020 will be presented to the Presidential Administration in the near future, he added.
Badalov said that the process of negotiating the strategy with the relevant state agencies has been completed, and it will be submitted to the administration in the near future.
Also, it is planned to increase the share of alternative energy sources to 20 percent in total volume of energy consumption in Azerbaijan by 2020, which presupposes around 7 billion manats ($8.9 billion) investments.
According to the agency representative Jamil Melikov, the potential capacity of solar energy, wind energy, biomass, geothermal energy, and small hydro power stations in Azerbaijan has reached 5,000 MW, 4,500 MW, 1,500 MW, 800 MW, and 350 MW respectively.
The share of solar energy in the total volume of alternative energy in Azerbaijan is estimated to reach 40 percent, while the wind power will hit 28 percent by 2020.
There is a great potential for hybrid power stations in Azerbaijan, and the alternative energy company plans to have hybrid power plants in the majority of Azerbaijan cities by 2020.
The capacity of the Gobustan hybrid power station, which opened in 2011, is expected to increase from the current 5.5 megawatt to 8 megawatt by 2015, which will provide electricity not only to the Gobustan city, but to the entire Gobustan region.
Related News