29 August 2014 16:11 (UTC+04:00)
944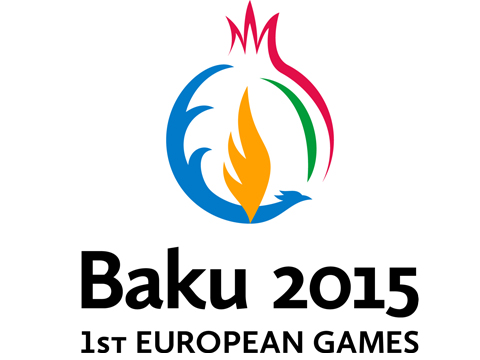 By Nigar Orujova
Baku 2015 European Games Operations Committee announced on August 29 that martial art Sambo has been added to the European Games sports programme.
Sambo - an explosive mix of judo, jujitsu and wrestling as well as local fighting styles - is extremely popular in Azerbaijan and has a long history in the surrounding Caucasus region.
The decision to add Sambo was made in association with the European Olympic Committees and International Sambo Federation (FIAS).
Chief Operating Officer of Baku 2015 Simon Clegg said: "We are delighted to formally announce that Sambo will be included in the sports programme at Baku 2015 and increase the number of innovative new sports we will have on display at next year's inaugural European Games."
He said the opportunity to include such a highly popular sport here in Azerbaijan will further increase the excitement about the event and potentially leave the European Olympic Committees with the legacy of including popular local sports within future sport programmes.
The addition now means a total of 20 sports will feature at Baku 2015, with 16 Olympic sports and four non-Olympic on display.
Meanwhile, Wrestling will also be boosted at the Baku 2015 European Games by the inclusion of six more weight categories.
An additional 80 quota places have been granted to the sport and will be filled by the International Federation of Associated Wrestling Styles (FILA).
In total, more than 480 wrestlers will now compete at Baku 2015 over six days of action, with 24 gold medals to be won in the men's and women's categories at the Heydar Aliyev Arena.
"Wrestling is one of the most popular sports here in Azerbaijan, so to be able to increase the competition for next year's European Games is a superb addition to our sports programme," Clegg added.
Nenad Lalovic, President of FILA, said it is wonderful to have our athletes to compete at the first ever European Games.
"We are very much looking forward to Europe's finest wrestlers battling it out for the honor of being recognized as the first ever continental champion," he said.
Meanwhile, a recent update to boxing's global points ranking system means Europe's top fighters will compete for more than a gold medal at the Baku 2015 European Games next summer.
The International Boxing Association (AIBA) has added incentive by announcing that ranking points will now be awarded for competing in worldwide continental multi-sport Games.
That means the first European Games boxing gold medalists can now also win up to 700 vital ranking points as part of the AIBA Ranking System.
CK Wu, President of AIBA, said: "AIBA's decision to allocate ranking points at continental Games recognizes that the best boxers in the world are now frequently competing at these events, raising the standard of competition to an extremely high level.
"I am very excited to see how the European Games contributes to the continued development of boxing in Europe in the future," he said.
BEGOC also plans to announce that Street Athletics, featuring High Jump and Pole Vault, will appear as a demonstration sport at next year's event.
The inclusion of the two disciplines further demonstrates Baku 2015's dedication to creating a forward-thinking and innovative approach to hosting the first European Games.
Pierce O'Callaghan, Director of Sport at Baku 2015, said: "The fact that so many sports on our programme are using Baku 2015 as a crucial event to advance the athletes' careers show how the European sport family is fully behind the first ever European games.
"Having expanded the sports programme, we are looking forward to high-quality competition in a range of exciting and innovative sports next year and to welcoming the elite athletes of Europe to Baku," he added.
Baku 2015 will be the first European Games, an exciting and innovative new multi-sport event for the continent, which will take place in June 12-28, 2015.
More than 6,000 athletes are expected to represent their nations during the 17 days of competition.
Related News