29 May 2013 14:20 (UTC+04:00)
740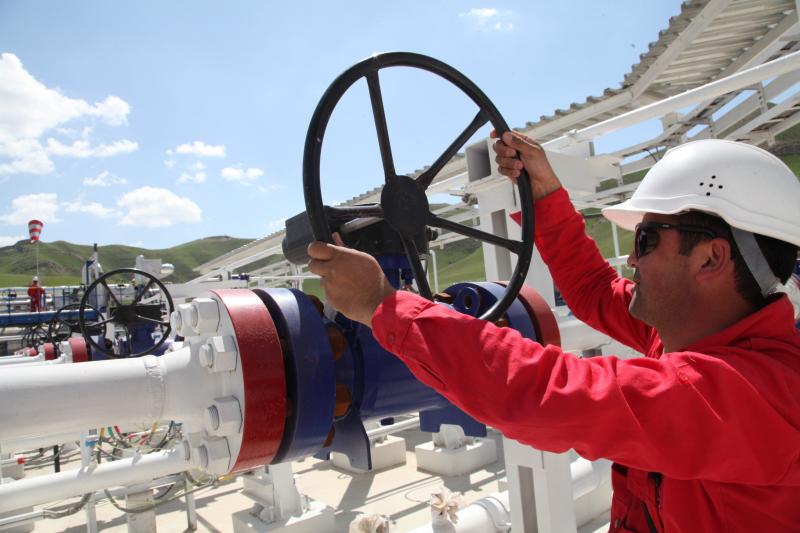 By Gulgiz Dadashova
The consortium developing Azerbaijan's giant Shah Deniz field in the Caspian Sea will offer a reasonable price for gas in the framework of the Shah Deniz 2 project, Vice President of the Azerbaijani state energy company SOCAR Elshad Nasirov has said.
Nasirov was speaking at the session "Energy security - from the Caspian Sea to Europe: the dynamics of energy security in a changing world. New Perspectives of the Southern Energy Corridor", as part of the "Azerbaijan-USA: A vision for the future" forum in Baku on May 29.
Nasirov went on to say that alternative gas cannot be cheaper than the primary source.
"For example, when in 2009 Russia halted gas supplies to Ukraine and Bulgaria, the liquefied gas bought from Greece for double that price saved them. However, this does not mean that the consortium developing the second phase of the Shah Deniz gas field will also set high prices. We do not aim to stifle Europe with high prices," Nasirov said.
He said the consortium will make a decision on gas prices in three to four weeks.
Gas to be produced within the second phase of Shah Deniz field development is considered as the main source for the TAP and Nabucco West pipeline projects. The final decision on the pipeline route will be made in June.
Given the specifications and targeted markets, the chances of Nabucco West and TAP can be regarded as about equal.
Nabucco West is a short-cut version of Nabucco project, which provides for construction of a pipeline from the Turkish-Bulgarian border to Austria. Nabucco West project's current shareholders are Bulgarian Energy Holding, Romanian Transgaz, Turkish Botas, Austrian OMV and Hungary's FGSZ.
TAP project is designed to transport gas from the Caspian region via Greece and Albania and across the Adriatic Sea to the south of Italy, and further to Western Europe. TAP's initial pipeline capacity will be 10 billion cubic meters per year, but it is easily expandable to 20 billion cubic meters. TAP's shareholders are Switzerland's AXPO (42.5 percent), Norway's Statoil (42.5 percent) and Germany's E.ON Ruhrgas (15 percent).
The project to be chosen will diversify Europe's gas supplies and ensure scalable transportation of future Azerbaijani gas to Europe.
Shah Deniz, which is one of the world's largest gas-condensate fields, was discovered in 1999. Its reserves are estimated at 1.2 trillion cubic meters of gas.
Overall, the Shah Deniz field has proven to be a secure and reliable supplier of gas to Azerbaijan, Georgia and Turkey as well as Europe.
Related News