6 November 2012 19:08 (UTC+04:00)
780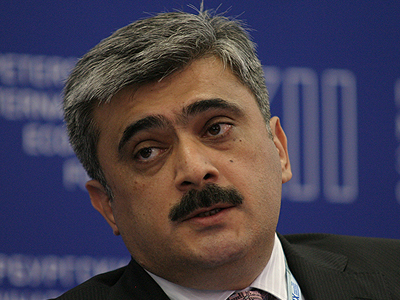 The Azerbaijani Finance Ministry has envisaged executing expenditure of the state budget in 2012 at the level of 98 percent, Finance Minister Samir Sharifov said while discussing the draft budget for 2013 and the next three years at a joint meeting of the five parliamentary committees on Tuesday.
"The revenue part will be executed at 100 percent," Sharifov said.
The state budget revenues for 2012 are projected at 17.038 billion manat (36.5 percent of GDP) and expenditure - 17.672 billion manat (37.9 percent).
The official exchange rate is 0.7849 AZN/USD on Nov. 6.
Related News