Turkish defense chief condemns 'despicable' attack on Muslim holy book, Turkish flag in Denmark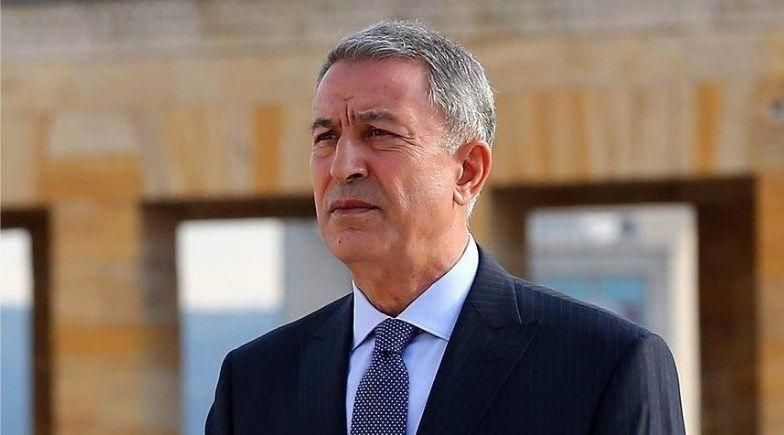 By News Centre
Turkish National Defense Minister Hulusi Akar strongly condemned the recurrence of a "despicable attack" on the Muslim holy book, the Quran, and a Turkish flag in Denmark.
"We strongly condemn the creatures who carried out this arrogant and despicable attack, dehumanized and enraged with hatred, and we declare and condemn as accomplices those who turn a blind eye to these charlatans by remaining insensitive and silent, and almost incite them to crime by leaving them unpunished," Akar said on Friday in Türkiye's quake-hit southern Hatay province.
His remarks came after the Turkish Foreign Ministry summoned Danish Ambassador in Ankara Danny Annan to call on Danish authorities to take necessary actions against the perpetrators of this crime and to take effective measures to prevent the recurrence of such provocations.
Akar stressed that these "hostile, barbaric mentality and actions," which recently increased in Europe, destroy democratic values and the culture of tolerance and peaceful coexistence.
Meanwhile, the Turkish National Defense Ministry on Saturday said "despite all warnings and initiatives, this hate crime committed against all humanity in Denmark has once again remained to be irresponsibly spectated in the name of so-called democracy and freedom of expression."
"We call on Denmark, which is also a NATO member, to immediately abandon its irresponsible attitude towards such attacks, which threaten the common values ​​of all humanity and which is another manifestation of terrorism, and to immediately do what is necessary on behalf of all humanity," the ministry said in a statement.
It also invited all democracy and human rights defenders, especially those in Denmark, to duty in the name of universal humanitarian values.
Recent months have seen several acts of Quran burning, or attempts to do so, by Islamophobic figures or groups in northern Europe and Nordic countries.
---
Follow us on Twitter @AzerNewsAz