SOCAR opens its first gas station in Bucharest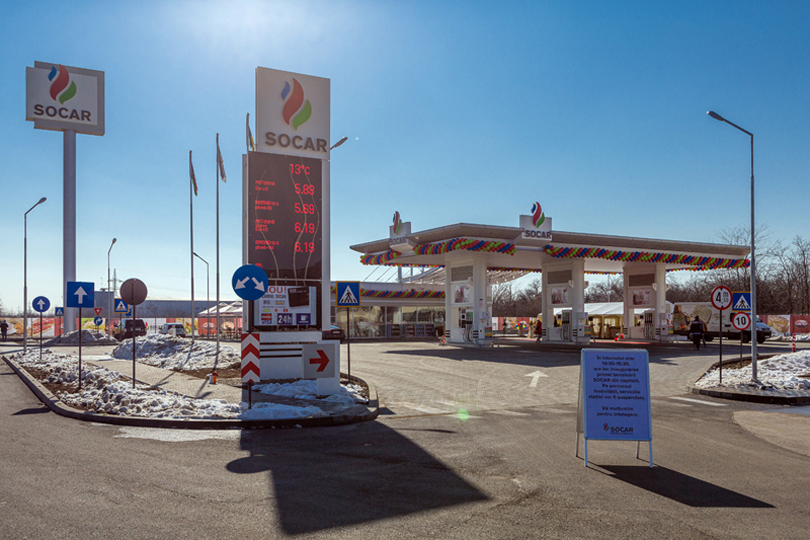 By Nigar Orujova
Azerbaijani State Oil Company SOCAR launched its first gas station in Bucharest, Romania, on February 14, SOCAR Romania reported.
The inauguration of SOCAR gas station in Bucharest is an extremely important moment, SOCAR Romania's CEO Hamza Karimov, said.
"The fact that we arrived in the capital is the clearest signal that SOCAR is already a key company in this sector, which can change the national configuration of key players in this market. Moreover, the opening ceremony is the signal of a campaign for the development of our network all over the country," he said.
The station with a special design enjoys three pumps, and has all the facilities and services found throughout the SOCAR network. The new station increased SOCAR network to 25 stations nationwide.
On February 13, SOCAR Romania commissioned four gas stations in the cities of Buzau, Focsani, Bacau, and Adjud.
The work on expanding SOCAR's gas station network in Romania continues. Stations in several large cities of Romania will be commissioned soon. SOCAR looks forward to open some 100 stations under its brand in the country.
SOCAR, the only oil producer in Azerbaijan, owns petrol stations in Azerbaijan, Georgia, Ukraine, and Switzerland.
SOCAR exported from its own refineries around 1.04 million tons of petroleum products in 2013, compared to over 1.24 million tons in 2012. In total, Azerbaijan produced 5.09 million tons of main petroleum products in 2013.