Ilham Aliyev: Armenia which destroyed Azerbaijani mosques cannot be friend of Muslim countries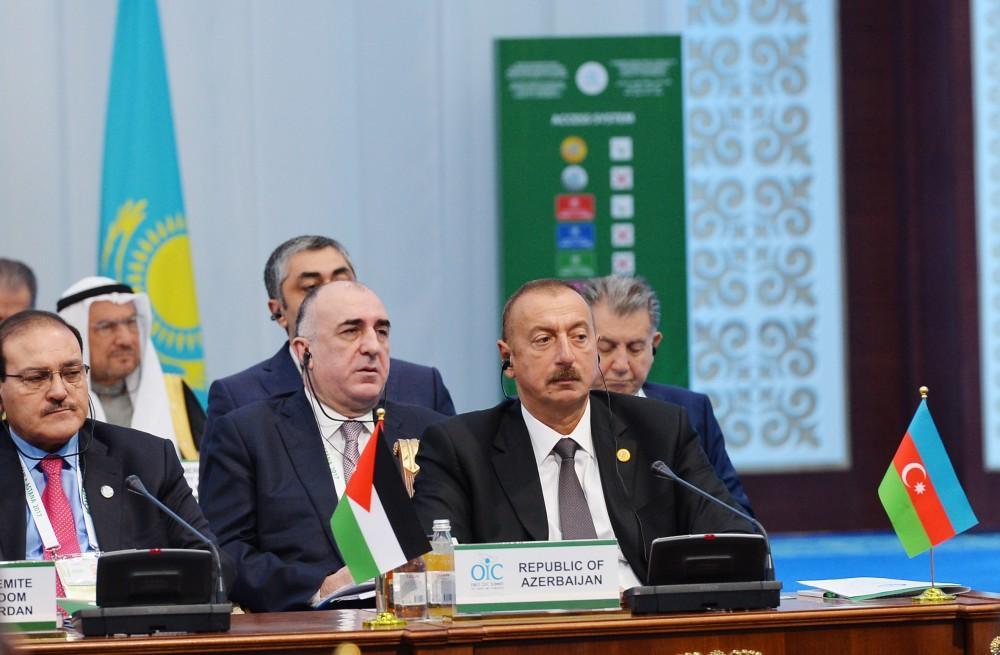 By Trend
An Azerbaijani two-year-old child and her grandmother were killed as a result of mortar shelling by Armenia in July this year, Azerbaijani President Ilham Aliyev said at the First Summit on Science and Technology of Organization of Islamic Cooperation (OIC) in Astana, Kazakhstan Sept. 10.
"This is atrocity," the president said. "This is another bloody crime of Armenian fascism.
"Under orders of the Armenian leadership, all our mosques in occupied Azerbaijani lands have been destroyed. The photos of the destroyed mosques of Shusha, Aghdam and the country's other cities are documentary evidence of Armenian vandalism."
President Aliyev stressed that Islamophobia in Armenia has reached its peak.
"Armenia is trying very hard to expand its ties with various Muslim countries. One should not believe Armenia's hypocritical and deceitful words. Armenia, which has destroyed our sacred mosques in Azerbaijan, cannot be a friend of Muslim countries," President Aliyev added.
---
Follow us on Twitter @AzerNewsAz