22 August 2013 08:55 (UTC+04:00)
1 248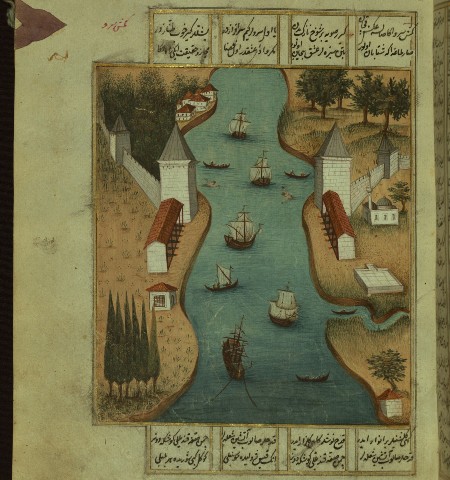 By Nigar Orujova
The Institute of Manuscripts has brought to Azerbaijan the ancient manuscript "Miniature hamsa" (five poems), written by 15th century Ottoman poet Atai, who was influenced by the creative writing of famous Azerbaijani 12th century poet Nizami Ganjavi, according to Acting Director of the Institute Pasha Karimov.
According to Karimov, "Miniature hamsa" was brought from the Walters Art Museum based in Baltimore, Maryland. The manuscript consists of 340 pages.
Karimov also said the book "Karname" of Prince Nadir Mirza Qajar, which comprises recipes of ancient Azerbaijani national dishes, has been translated from Farsi into Azerbaijani and published.
Every year more ancient manuscripts and illustrations are delivered to Azerbaijan. In 2012, ancient Azerbaijani and Turkish manuscripts were brought from Poland.
Nizami Ganjavi's "Khamsa", Muhammad Fizuli's "Divan", Sahib Tabrizi's "Divan", the "Tovheyi Shahidi" dictionary, "Nusehi Jahanara" and "Khoja Nasreddin's anecdotes" are among the manuscripts.
Some 80 miniatures, illustrations and rubais by great Azerbaijani female poet Mahsati Ganjavi which date back to the 14th and 15th centuries were brought to Azerbaijan from libraries located around the world, including Egypt's Library of Alexandria, Metropolitan Museum of Art and Yale University in the United States.
Azerbaijani manuscripts were scattered across Europe during the Ottoman period. Ancient Azerbaijani manuscripts are often seen in European countries which were under the Ottoman rule.
The manuscripts help to study Azerbaijani history and literature more thoroughly.
Related News