Azerbaijan, U.S. to cooperate for developing alternative energy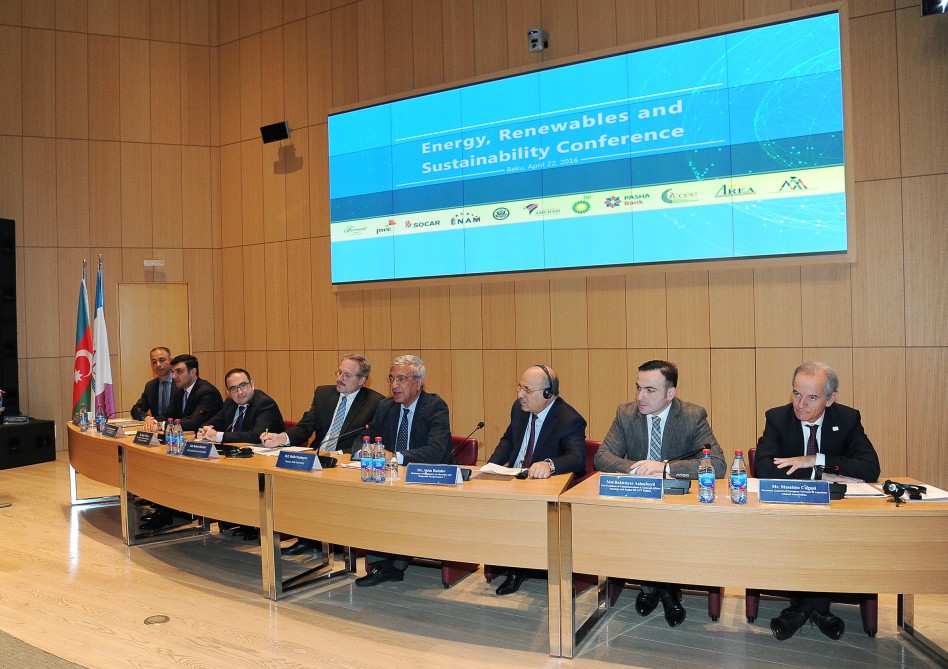 By Fatma Babayeva
Azerbaijan, natural resource rich country, is increasing the share of the renewable sources in its electricity production. The country will cooperate with U.S. counterparts in further developing its RES potential.
Azerbaijan plans to reduce its gas consumption by building wind power plants in the Caspian Sea.
The construction of such a wind farm on the platforms of the Caspian Sea will save about 200,000 cubic meters of gas per year in Azerbaijan, Akim Badalov, the head of the State Agency on Alternative and Renewable Energy Sources told media on April 22.
Like the Oil Rocks, this project will be the first of its kind worldwide, Badalov stressed.
The wind power plant earlier planned to be build on the water without using the platform. However, in this case, the project cost would exceed 1 billion manat ($667 million). Its construction on the platforms will save about 500-550 million manat ($333-367 million). Thus, this is how the project became interesting for several Chinese companies, the head of SAARES said.
The wind power plant with 200 megawatts will be constructed on the platforms between Pirallahi and Chilov islands in the Caspian Sea.
Badalov also emphasized the importance of attracting leading U.S. companies like General Electric and others which can help to issues related to high technologies and organizational management.
In addition, the bridge will be built between those two islands. Development of the eco-tourism in this area is also being considered within the framework of the project.
Additional amount of generated wind energy will be used for the desalination of the water in Pirallahi region, which will provide the area with fresh water, he added.
SAARES will sign an agreement with the U.S. agency for international development (USAID), Badalov said during the conference on Energy, Renewable and Sustainability took place in Baku on April 22.
The head of the state agency added that the negotiations continue and the agreement will be signed soon.
The U.S. has played a significant role in the development of the oil sector in Azerbaijan. The U.S experience will help Azerbaijan in the field of alternative energy as well, Badalov noted.
During the conference, Tom Weirich, senior vice president of the American Council on Renewable Energy ACORE told local media on April 22 that the U.S. is ready to support Azerbaijan in developing its alternative energy.
Weirich stressed that the long-term cooperation in this field will be beneficial for both the U.S. and Azerbaijan.
At the moment, the capacity of the power system in Azerbaijan amounts roughly to 7,200 megawatts.
Moreover, the total potential of alternative and renewable energy sources exceeds 12,000 megawatts in Azerbaijan. Most of it accounts for solar energy which estimated potential is 5,000 megawatts.
The potential capacity of the wind power is estimated at 4,500 megawatt, biomass at 1,500 megawatts, geothermal energy at 800 megawatts, while the remaining 350 megawatts accounts for the potential small hydro power plants.
---
Follow us on Twitter @AzerNewsAz