Azerbaijan Central Bank reserves fall to $8billion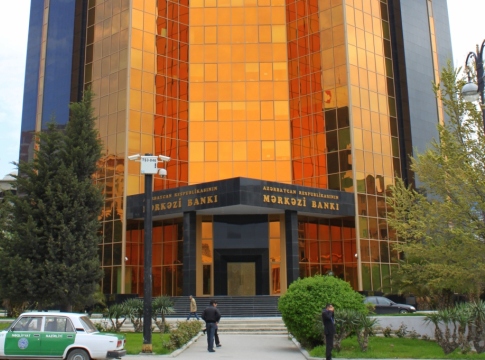 By Gulgiz Dadashova
Foreign exchange reserves of the Central Bank of Azerbaijan fell to $8.39 billion as of April 30 from $14.9 billion year earlier, according to the CBA data published on May 8.
The Central Bank's foreign exchange reserves declined by $1.08 billion (11.4 percent) in April and by $6.48 billion (43.6 percent) compared to the same period of 2014.
The decline in the CBA foreign exchange reserves has been observed since July 2014. Earlier, this happened slowly (around $20-50 million). But their volume has sharply reduced (more than $1 billion monthly) since December. This is associated with an increase in demand for dollar supply in the country.
The Bank continues participating on the foreign exchange market of the country after the manat rate adjustment, Governor Elman Rustamov said in early April, explaining this by the still ongoing process of dollarization.
"We can't restrain the population from keeping their funds in dollars. But we have sufficient amount of currency reserve to allow the population to convert their funds into dollars without any problem," he added.
The exchange rate of Azerbaijani manat to the US dollar was reduced to 1.05 manat for $1 from Feb.21 (compared to 0.7844 manats earlier), which corresponds to the cheapening of rate by 33.9 percent.
---
Follow us on Twitter @AzerNewsAz