International Finance Corporation to continue support Azerbaijan's banking sector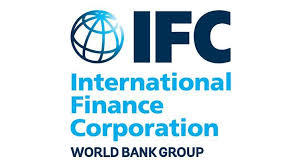 By Ofeliya Afandiyeva
The International Finance Corporation (IFC) will continue to support the development of Azerbaijan's banking sector by improving the skills of bank employees and the population, head of the IFC's Baku office Aliya Azimova has said.
The IFC signed an agreement of corporation with Azerbaijan Bank Association (ABA) as part of the 4th International Banking Forum in Baku on November 6.
Azimova stated that ABA owns a crucial role in the banking market, and via the Association IFC aims to advance knowledge of the banking and as well as public sector and help to develop some additional financial legislative acts, organize trainings and increase financial literacy.
In her opinion, these steps will be applied in the form of technical assistance for the "Electronic and Digital Financial Services" project.
"The project itself embraces creation of a kind of ecosystem to endorse banking and financial services throughout the country, primarily in those districts which they are difficult to access," Azimova added.
Accomplishment of the project "Electronic and Digital Financial Services" was structured for three years, beginning from September, 2017.
Azerbaijan became a member of IFC in 1995. As of December 31, 2016, IFC has invested $473 million in Azerbaijan, of which $73 million was mobilized from other lenders, financing 56 long-term projects across a range of sectors, including financial services, infrastructure, and manufacturing sectors. In addition, IFC has supported around $80 million in trade through its trade finance program and provided $250 million for Baku-Tbilisi-Ceyhan pipeline. IFC has also implemented a range of advisory projects aimed at encouraging private sector growth.
---
Follow us on Twitter @AzerNewsAz