4 June 2015 17:29 (UTC+04:00)
1 538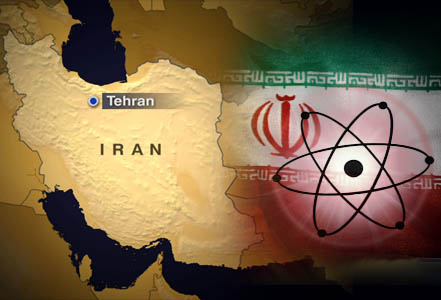 By Sara Rajabova
A senior Iranian official has said Iran and six world powers made important progress when it comes to negotiations on Tehran's nuclear energy program.
"We have achieved important progress on the text of the final agreement, but no tangible progress was made on the annexes, so work continues," AFP quoted Abbas Araqchi, the Iranian deputy foreign minister and nuclear negotiator as saying.
Meanwhile, Iran and P5+1 Group started a general meeting to continue drafting the comprehensive nuclear deal terms on June 4. The meeting is being held on the deputy of foreign ministers level, Fars news agency reported.
Iranian deputy foreign ministers Araqchi and Majid Takht-e Ravanchi took part in the meeting.
Araqchi who heads the Iranian nuclear negotiating team with the sextet said on June 4 that Tehran would allow managed access to its nuclear or non-nuclear sites only within the framework of the Additional Protocol.
He further said that inspection is completely different from the "managed access" which is provisioned in the Additional Protocol.
The Additional Protocol allows unannounced inspections outside declared nuclear sites and it is seen as a vital tool at the IAEA's disposal to make sure that a country does not have any hidden nuclear work.
"We are working on rules for managed access in line with the Additional Protocol," Araqchi said, adding the sides are still negotiating the mechanisms.
Iran and the P5+1 reached a mutual understanding in Lausanne on April 2. The parties have agreed to finalize a comprehensive deal on the Islamic Republic's nuclear program by the end of June.
Russian Foreign Minister, Sergei Lavrov said ahead of the new Iran-P5+1 meeting that negotiations between western powers and the Islamic Republic are proceeding in the right direction.
"Progress is obvious. It is not final yet, but we are on the right track. There is no obstacle on the path towards a successful completion of the talks over the Iranian nuclear program as long as all negotiators stick to the political framework which was agreed upon in Lausanne and opens up a path towards a final resolution of all aspects of this problem without an exception" Russia's Interfax news agency quoted Lavrov as saying on June 3.
Iran and the P5+1 group of countries - the United States, Britain, France, Russia, China and Germany – are seeking to finalize a comprehensive agreement, known as the Joint Comprehensive Plan of Action by the end of June.
--
Sara Rajabova is AzerNews' staff journalist, follow her on Twitter: @SaraRajabova

Follow us on Twitter @AzerNewsAz
Related News