Georgia commends consensus on Iran's nuclear deal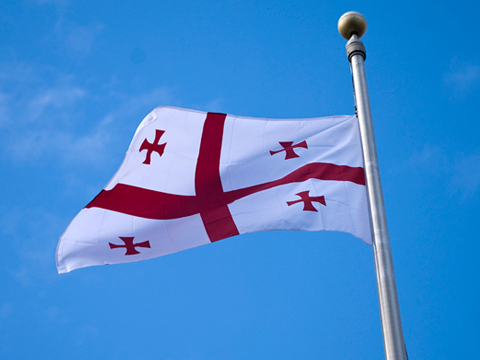 By Mushvig Mehdiyev
Nuclear agreement between the P5+1 and Iran is an important step towards peace and stability, Georgian Foreign Ministry said.
Welcoming the results achieved after the negotiations in Lausanne, Switzerland last week on Iran's nuclear program, the foreign ministry said the consensus on "key parameters" was of real significance in terms of global and regional peace.
"The Georgian side expresses its satisfaction with the fact that the sides reached at last a consensus and agreed on solutions in view of complex issues related to Iran's nuclear program," the ministry noted.
"We hope that the process envisioned under the Joint Comprehensive Plan of Action will take place in full accordance with the agreement," the ministry said.

The ministry believes that the reached solutions represent an important initiative towards the peace and stability in the region and the entire world and commends the involved parties in the negotiations for their immense efforts to that effect.
Iran and the P5+1 states – the U.S., France, Britain, Russia and China plus Germany – reached the framework agreement on April 2 at the end of eight days of sensitive nuclear negotiations in Lausanne. The sides are now looking forward to work to draw up a final accord by the end of the self-designated June 30 deadline.
Under a joint statement reached by Iran and world powers, the two sides have reached a mechanism to lift anti-Iran sanctions after the agreement, known as the Joint Comprehensive Plan of Action, is reached by the end of June.
- - -
Follow Mushvig Mehdiyev on Twitter: @Mushviggo
Follow us on Twitter: @Azernews