4 March 2013 14:51 (UTC+04:00)
1 203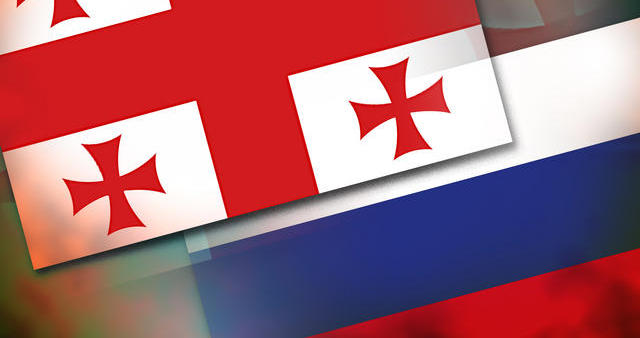 By Sabina Idayatova
Georgia may simplify its visa regime with Russia, Georgian Foreign Minister Maia Panjikidze told reporters following talks between Georgian Prime Minister's Special Representative Zurab Abashidze and Russian Deputy Foreign Minister Grigory Karasin in Prague.
Last week, Karasin and Abashidze held their second meeting on the normalization of bilateral relations in the Czech capital.
Georgia and Russia have maintained no diplomatic relations since a brief war in 2008. Tbilisi broke off its relations with Moscow in August 2008 after Moscow crushed a Georgian assault to reassert control over the two rebel regions -- South Ossetia and Abkhazia -- and later recognized the breakaway regions. Georgia announced the two unrecognized republics as occupied territories in September 2008.

According to Panjikidze, this time the discussions were "more focused" and the parties discussed the possibility of faciliating the visa regime between the two countries.
"The visa regime with Russia may be simplified, but not cancelled, and soon there will be specific results in this regard," Panjikidze stressed. "Consultations are being held on visa facilitation with Russia."
Abashidze, for his part, said after the meeting that Russia is ready to consider partial ease of the visa regime with Georgia, but visa easing most likely will cover certain categories of citizens. The timing of the measure was not specified.
According to Abashidze, the parties expressed satisfaction with the progress reached in Georgian-Russian trade relations since the first meeting and it is to facilitate the start of export of Georgian goods to Russia. They supported the continuation of this process and extension of the list of Georgian products which will be allowed to access the Russian market.
Abashidze earlier said that a decision had been made not to hold the second meeting in Geneva in order not to weaken the format of the Geneva discussions on security and stability in the Caucasus.

The next meeting will take place in two months, but its venue will be determined later.
The first meeting of the Georgian and Russian Special Representatives was held in Geneva on December 14, 2012. The sides had agreed to hold such meetings once every two months.
Related News