Iran to invest $400bln in oil industry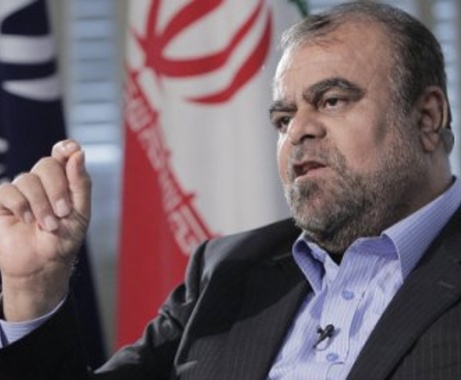 Iranian Oil Minister Rostam Qasemi said development plans worth $400 billion will be implemented to reform the domestic oil industry,Trend news agency reported referring to Mehr news agency.
Once the development plans are completed, the country will earn $500 billion income annually from exporting oil, gas, and petrochemicals, he added.
According to the plan, the country's oil output should be increased to 5.5 million barrels per day from 4m bpd by March 2016.
He also said that output at the South Pars gas field will reach 750 million cubic meters by March 2016.
On December 23, Qasemi said that OPEC will hold an extraordinary meeting if oil price comes down below $100, Shana agency reported.
"According to projections, oil prices will remain higher than $100 per barrel in 2013. However, if the prices go under $100 OPEC will hold urgent meeting to cut production ceiling," Qasemi said.
During the 162nd regular ministerial meeting of the OPEC in Vienna last Wednesday, member states agreed to maintain the organization's production ceiling of 30 million barrels per day (bpd).
OPEC, which provides about 35 percent of the world's oil, is a permanent intergovernmental organization of 12 oil-exporting countries, including Algeria, Angola, Ecuador, Iran, Iraq, Kuwait, Libya, Nigeria, Qatar, Saudi Arabia, the United Arab Emirates, and Venezuela.