S&P: Albania's economic growth provided by TAP construction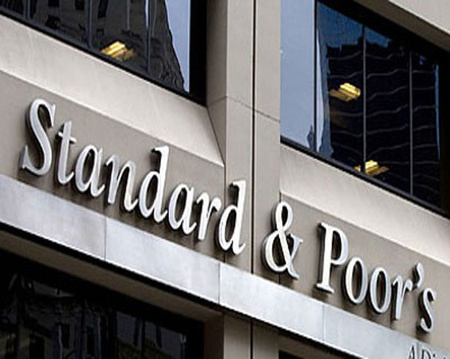 By Trend
Albania will be able to generate solid economic growth rates of about 3.8 percent per year on average in real terms during 2017-2020 due to the two large investment projects in the energy sector, including Trans Adriatic Pipeline (TAP).
This was stated in the report released by Standard & Poor's which affirmed its 'B+/B' long- and short-term sovereign credit ratings of Albania.
"Progress on the Trans-Adriatic Pipeline (TAP), which will connect Albania with Italy and the Caspian Sea, appears on track, with completion expected by year-end 2018," the report said.
It is predicted that the country will attract more foreign direct investment (FDI) in energy sector, according to the S&P analyst.
"Given that the largest share of the TAP investments, totaling €1.5 billion, will be executed in 2017, we estimate the FDI inflow at 9 percent of GDP in 2017," the report said.
TAP is a part of the Southern Gas Corridor which is one of the priority energy projects for the European Union.
TAP project envisages transportation of gas from the Stage 2 of development of Azerbaijan's Shah Deniz gas and condensate field to the EU countries.

Pipeline will be connected to the Trans-Anatolian Pipeline (TANAP) on the Turkish-Greek border, run through Greece, Albania and the Adriatic Sea, before coming ashore in Italy's south.

TAP's shareholders are: BP (20 percent), State Oil Company of Azerbaijan (20 percent), Snam (20 percent), Fluxys (19 percent), Enagas (16 percent) and Axpo (5 percent).
TAP will be 878 kilometers in length (Greece 550 km, Albania 215 km, Adriatic Sea 105 km, and Italy 8 km). Its highest point will be 1,800 meters in Albania's mountains, while its lowest point will be 820 meters beneath the sea.
---
Follow us on Twitter @AzerNewsAz