4 May 2017 15:03 (UTC+04:00)
2 756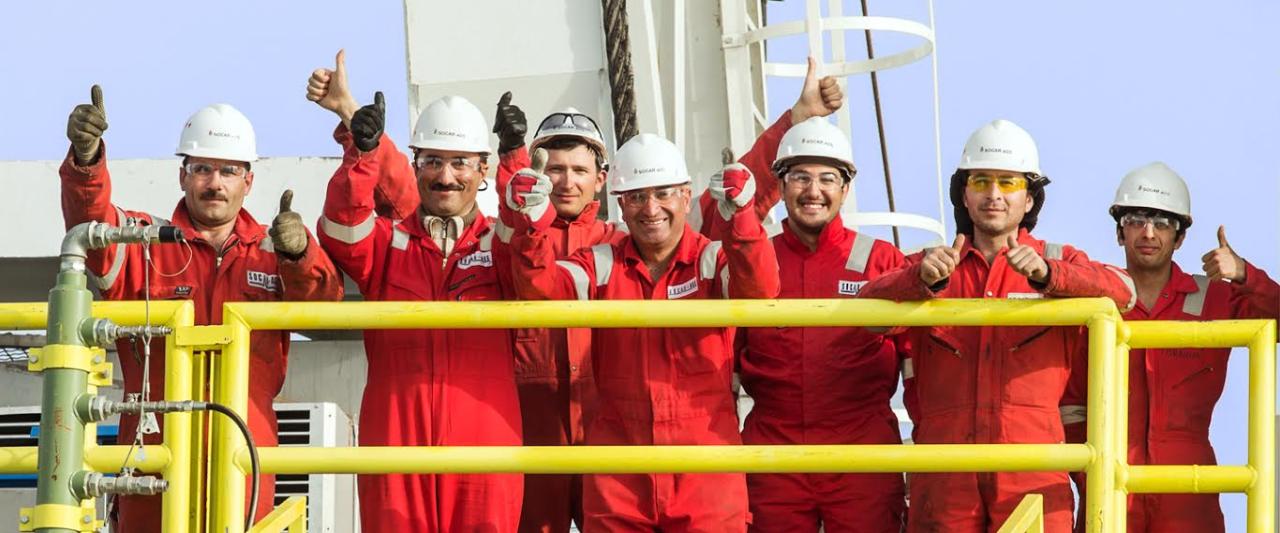 SOCAR-AQS, an integrated drilling and well services management company in Azerbaijan, successfully continues drilling works on well No 78 from deep-water fixed platform No 6 located in Bulla field. Target depth of the well is 5,900 m.
The company reported that during implementation of these works the company successfully managed to run in hole, with one run, and to cement an intermediate 13 3/8" casing with total weight of 530 tons, with the help of a new-generation drilling rig, Drillmec HP 3000, a rig used for the first time in the history of drilling industry of Azerbaijan.
Rig Manager Nariman Mustafayev said that until now, intermediate casings would be run in several stages in the company, which led to loss of productive time, excessive financial costs and additional risks.
"For the first time in the national drilling industry, it was managed to run such a heavyweight casing in a deep well with only one run, by applying a new technique and technology," he said.
"The professional drilling crew was able to complete this job successfully and within the shortest timeframe. It's worth adding here that the cementing job was too implemented in one run".
At present, drilling of the next section of the well is going on. It is planned that well #78 be drilled to penetrate the 8th Horizon of the productive strata, and with the next section, a gas saturated productive strata will be reached. Rock samples will be taken from the 5th, 7th and 8th Horizons with the aim to determine lithological properties of the reservoir.
SOCAR-AQS LLC was established as an integrated drilling and well services management company between SOCAR and Absheron Drilling Company in 2007. Main scope of activities of the company is provision of work and services related with drilling of oil and gas wells, including: well design and planning; drilling of oil and gas wells; drilling of directionally deviated wells; drilling of horizontal wells; well completion; well workover; sidetracking and drilling of multilateral wells.
--
Follow us on Twitter @AzerNewsAz
Related News