2 June 2015 09:33 (UTC+04:00)
850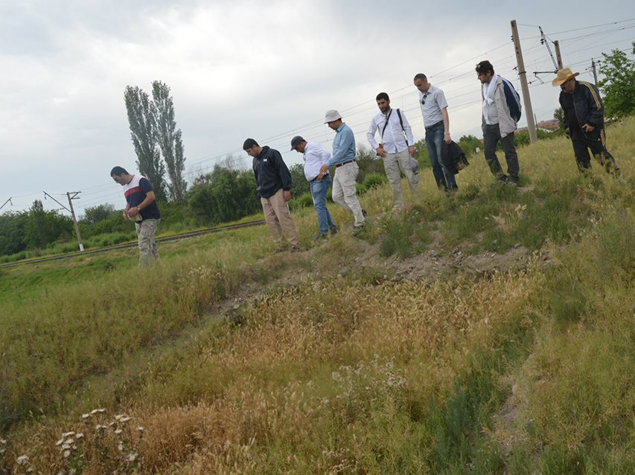 By Laman Sadigova
An expedition group of the Archaeology and Ethnography Institute conducted an intense archaeological research in Ganja city and its surrounding areas in late May.
The goal of the expedition led by Head of the Institute department, Farhad Guliyev was the electronic registration of the city's archaeological monuments and cartographic works.
The archaeological research enclosed an area of 300 sq.m. The city territory was investigated with "Google Earth" program and archeological sites were recorded with their GPS coordinates.
During the expedition, running from the site of the Ganja airport to the cemetery "Yeni Sebzikar", as well as the entrance to the city until administrative boundaries Goygol, new 62 mounds were discovered and recorded on the card.
Mounds are supposed to belong to the Bronze Age and are mostly covered with stones of various sizes. The condition of the findings, territory localization and the size of mounds were written down on the list. According to the expedition's members it will be necessary to carry out large-scale excavations in the future.
---
Follow Laman Sadigova on Twitter: @s_laman93
Follow us on Twitter @AzerNewsAz
Category News