President Aliyev reviews "Xeyal Adasi" project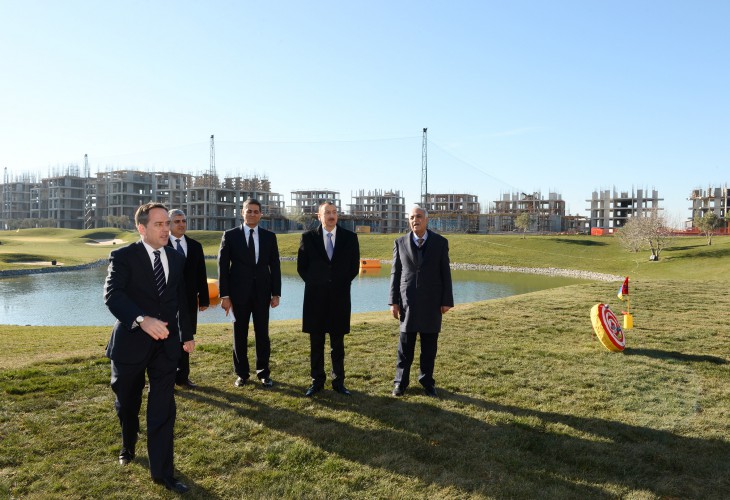 By Nigar Orujova

Azerbaijan's President Ilham Aliyev has reviewed work carried out under "Xeyal Adasi" project of Azersun Holding Group of Companies.

Abdulbari Guzel, Chairman of the Supervisory Board of Azersun, informed the head of state of the work carried out under the project.
"Xeyal Adasi" occupies a total area of 320 hectares and covers housing, trade, entertainment and sports fields.

The president reviewed conditions created at the "Xeyal Adasi" golf club. The head of state was informed of the equipment in the golf club and club cars.

Some 2,100 modern apartments and 300 villas will be built in the residential area.

The president watched a promotional video about the project.

"ASAN xidmet" service will be established in "Xeyal Adasi". The school complex here will have a kindergarten, a gymnastics hall, a sports hall, and a pitch. A state-of-the-art medical complex will be created as well.

The head of state toured the golf area by an electro car, and then reviewed Golf Academy.

The 18-hole pitch is designed to host international tournaments. The facility will also have a sports store and a cafe.

Following, the president reviewed the villas. It was stressed that the construction work continued at a hotel, trade centers, a school complex, villas, apartments and lakes.

The project employs more than 2,000 local workers.