15 February 2020 20:04 (UTC+04:00)
1 316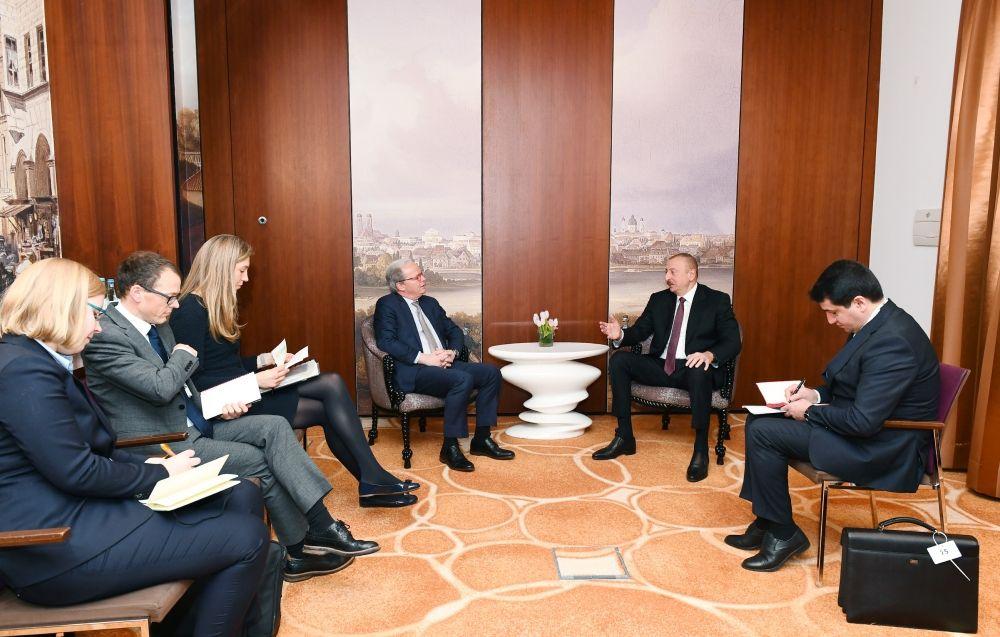 President of Azerbaijan Ilham Aliyev has met with Managing Director of Operations at the World Bank Axel van Trotsenburg in Munich.
Greeting the Managing Director of the World Bank, President Ilham Aliyev said:
- This meeting is a good opportunity to talk about our future cooperation. Our partnership has so far been very successful. We are grateful to you for your support over the years. As you know, our economy is undergoing a period of transformation today and economic diversification is a top priority. Therefore, we are currently working with you on a very important project of self-employment and others. We hope that our fruitful cooperation continues successfully.
Managing Director Axel van Trotsenburg:
- Thank you very much, Mr. President. First of all, I want to thank you for the fact that Azerbaijan is a donor country for the International Development Association. As you know, Azerbaijan used to benefit from our preferential financing window. I believe that the leading role of a country that subsequently joined the club of countries that are in solidarity with poor ones is a success story. Your contribution of $5 million was very much appreciated because I believe that we should not forget that some countries are making it clear that they still have a long way to go. But on the example of your country, you have already overcome this phase and is now facing new challenges. We are very pleased to have the opportunity to work with you on these issues. We believe that Central Asia, in particular, is an important region for further cooperation.
President Ilham Aliyev: Thank you very much! I believe that the transformation of Azerbaijan, which received great financial support from the World Bank and other international financial organizations in the early years of independence, into a donor country is very symbolic. We believe that this is one of our commitments today, because we, too, were in the position of those who need support today. We know how difficult it is when there is no money or resources, when poverty is at about 50 percent. Therefore, the main goal of our reforms is to increase the social well-being of the population through economic development. Today, the number of people living below the poverty line in Azerbaijan is below 5 percent, which, in my opinion, is a good example for other countries. This suggests that poverty is not something to put up with for the rest of your life. If you are open to foreign investment, if you work constructively with financial institutions, if you have a clear view of development, then one day you will cope with this and become a donor country, a country with a stable economic and social situation. Therefore, I want to once again express my gratitude to you for the continued support provided for the implementation of the Southern Gas Corridor project, which is important for the energy security not only of Azerbaijan but also of Europe. We hope that our fruitful cooperation continues in many other areas in the future.
***
During the meeting, Azerbaijan was described one of the leading countries in the world in terms of a dramatic reduction of poverty.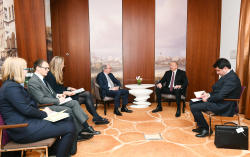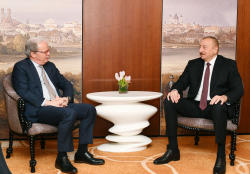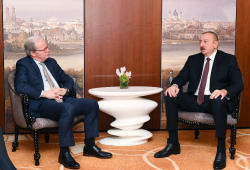 Related News