Academician: Azerbaijan among few countries with space programs [PHOTO]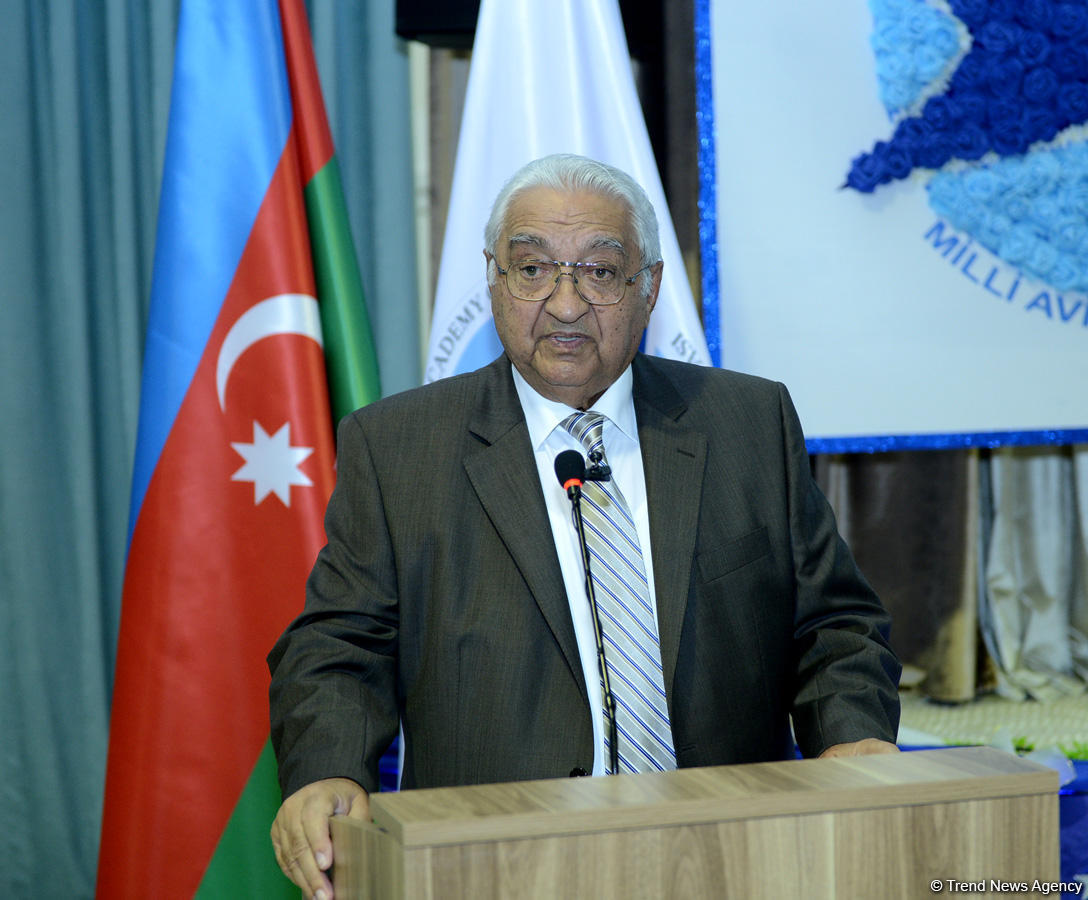 By Trend
Azerbaijan is among those few countries in the world with space programs, rector of the Azerbaijan National Aviation Academy, chairman of the Council for Space Affairs, academician Arif Pashayev said at the event organized on the occasion of awarding the winners of the CanSat Azerbaijan 2018 competition.
Greeting the guests, Pashayev briefly talked about the competition, stressing that the idea belongs to the Azerbaijani Ministry of Education and Azercosmos OJSC.
"About 200 students from 11 universities of the country took part in the CanSat Azerbaijan competition," he said. "Sixty-six of 200 students became finalists. There are no losers in this competition as the participants got a lot of experience as designers and programmers. I wish all finalists new victories."
"The jury, headed by Professor of the US University of Maryland, prominent scientist in the field of space research, academician Roald Sagdeev has a great merit in holding the competition," Pashayev added.
During the event, Sagdeev also offered to hold CanSat Azerbaijan competition among the Azerbaijani secondary schools.
"It will be possible to attract schoolchildren to this competition, which will be another step taken by the Azerbaijani Ministry of Education together with Azercosmos," he said.