Kapellhaus hosts "Buddy Bear" award ceremony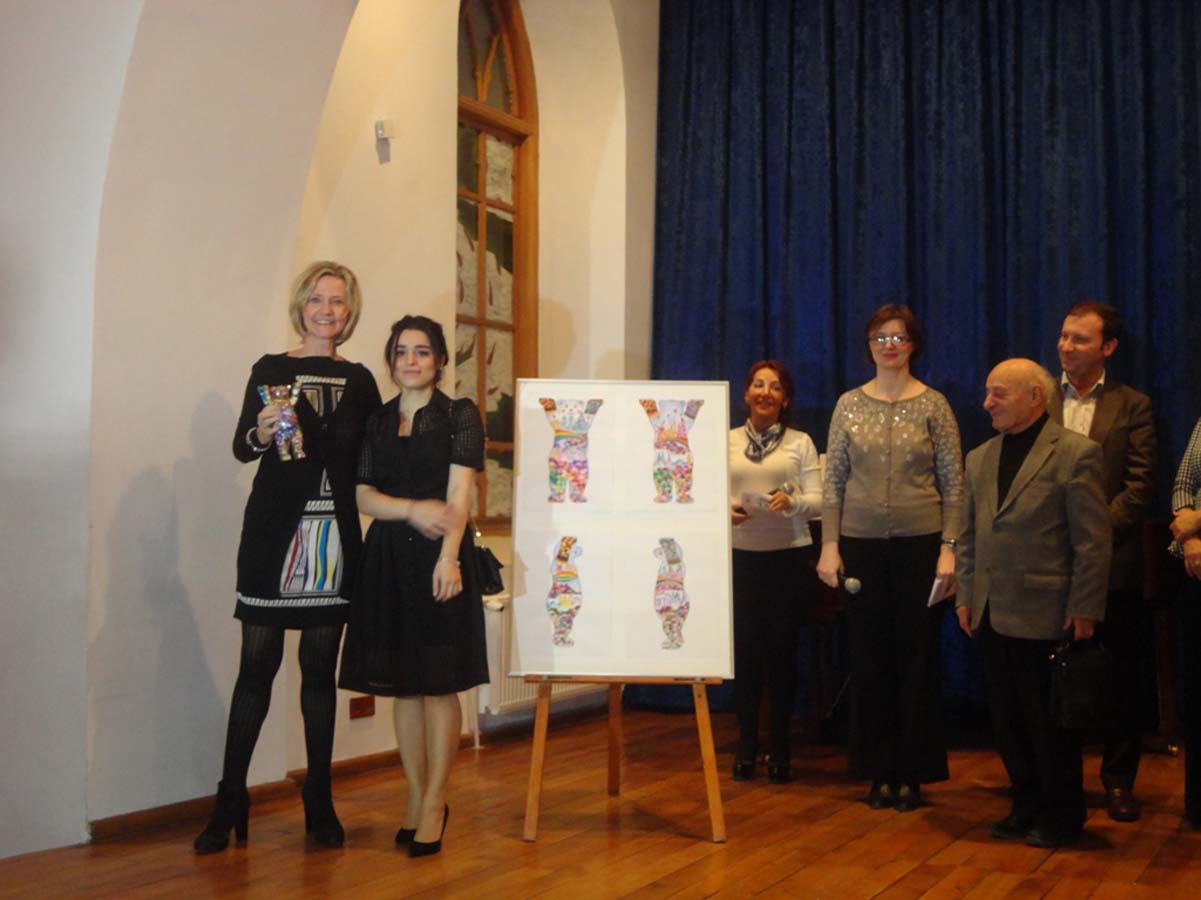 By Laman Ismayilova
The German-Azerbaijan cultural center Kapellhaus has hosted "Buddy Bear" award ceremony, Trend Life reports.
The event was organized by the German embassy in Baku along with the University of Culture and Arts, the Academy of Arts and Giz Galasi art gallery.
The contest was held to choose an artist, who will decorate a Buddy Bear sculpture, which has become a symbol for Germany. The sculpture is going to be installed near ISR Plaza business center.
Speaking at the ceremony, German Ambassador Heidrun Tempel shared the details of the contest. She said that the jury chose the best sketch out of 35 paintings.
The jury members announced the name of the winner. Guler Gashimova took the first place in the contest, where all submitted works were distinguished by their originality and exclusivity.
The jury also appreciated the works of Narmin Gumbatova and Fatima Imanova. The winners were awarded with symbolic figures of Boddy Bear.
The president of Azerbaijan State Academy of Fine Arts, Omar Eldarov, has expressed his greetings to the winners of the contest.
Later, all meeting participants enjoyed the exhibition of works by Azerbaijan State Academy of Fine Arts and the University of Culture and Arts.
The exhibition will run until February 14.
The Buddy Bear has become an unofficial ambassador for Germany and is a symbol of Berlin since 2001 The story of the Buddy Bears started with an artistic event in Berlin in 2001. Inspired by the idea of bringing art in the streets of a metropolis like the cow parade in Zurich and New York, the initiators of the Buddy Bears, Klaus und Eva Herlitz, decided to start a street art project in Berlin, which ended with creation of about 100 bears.
In addition to the Classic Buddy Bears presented far beyond Berlin's city limits, the circle of United Buddy Bears came into being in 2002. Each bear in the circle represents a country acknowledged by the United Nations. The United Buddy Bears travel around the world promoting tolerance and international understanding – always standing together hand in hand.
---
Follow us on Twitter @AzerNewsAz