Azerbaijan continues to reduce cost of medicines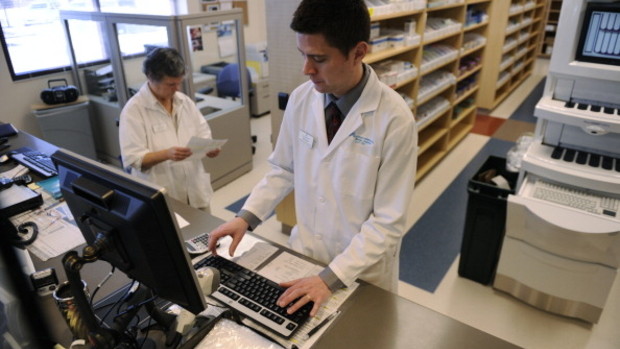 By Nigar Orujova
Prices of 827 kinds of medicines were approved in Azerbaijan under a decision of the country's Tariff Council on October 28.
The country had begun to regulate the prices of medicines from September 15. Up until now, the Tariff Council has approved the prices of 3,010 kinds of medicines, of which 1,151 kinds are already being sold under the approved prices.
The prices of 1,110 kinds of medicines will take effect from December 1, and 749 more kinds from December 21.
The Economy and Industry Ministry reported that the Tariff Council made a decision on decreasing about 30 percent the tariffs for examinations carried out to issue a certificate of origin for non-oil goods during their export.
The proposal was initiated by the Center for Examination of Consumer Goods.
So far price regulation policy lead to cut off the prices of 50 percent of medicines by more than half, and the prices of 26 percent of medicines have decreased by more than three times.
In general, the price reduction has affected 96 percent of all the kinds of medicines with regulated prices.
Under a corresponding decision of the Tariff Council, the medicines with indicated composition, the prices of which will not be confirmed by the abovementioned dates, may be sold only after the confirmation of their prices.
The process of price regulation on essential medicines will end before late 2015.
Comparative table of current and newly established prices is available at the website of the Tariff Council.
Establishing the single price for medicines is aimed to improve the level of medical services provided to the population and combating price gouging.
At present, 57 percent of medicines registered in Azerbaijan are produced in Europe, 26 percent in the CIS countries, including 12 percent made in Russia. A small share of medicines is produced in Asian countries.
Moreover, Russia and Iran have offered to produce medicines in Azerbaijan.
The country has registered more than 4,500 brands of more than 20,000 types of medicine. The number of cost-controlled pharmaceuticals will increase in the future.
All medicines imported to Azerbaijan are examined before reaching pharmacies and hospitals. The country bans the import of medicines into the country without a license, permission, or other relevant documents.
__
Nigar Orujova is AzerNews's staff journalist, follow her on Twitter: @o_nigar
Follow us on Twitter @AzerNewsAz