Elon Musk wins IAF World Space Award at 74th IAC in Baku [PHOTOS]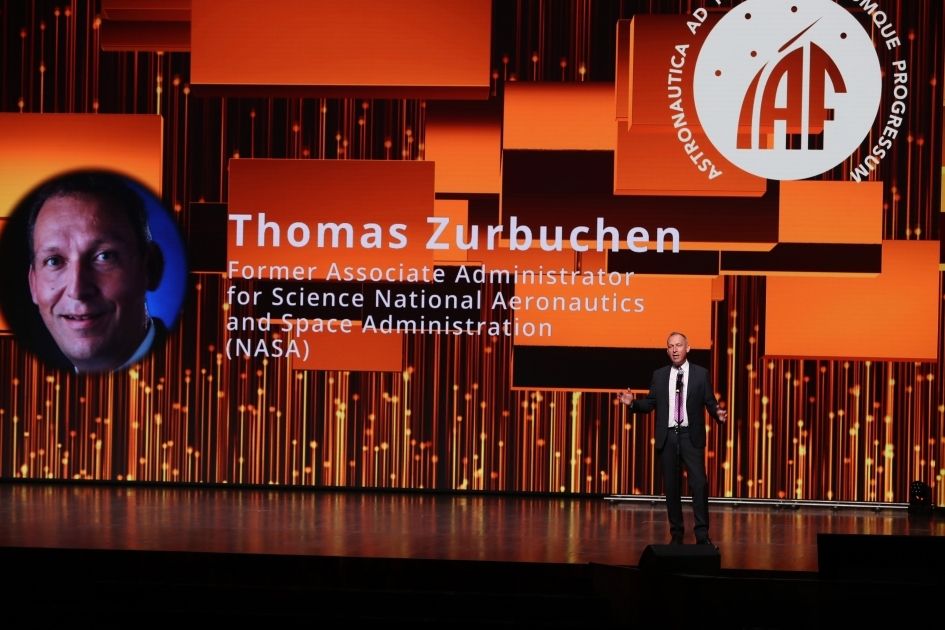 Elon Musk, Founder, CEO and CTO of SpaceX has been announced as a winner among individuals at the 74th International Astronautical Congress (IAC) held in Baku. He won the IAF World Space Award for 2023, Azernews reports.
The IAF World Space Award is a prestigious award, that recognizes a most eminent person and/or team who has made an exceptional impact to the progress of the world space activities through their outstanding contribution in space science, space technology, space medicine, space law, or space management and exceptional impact to the world's progress in astronautics.
The IAF World Space Award for 2023 (for teams) is bestowed to NASA, ESA, CSA James Webb Space Telescope Team.
---
Follow us on Twitter @AzerNewsAz