EBRD discusses new strategies with Baku Stock Exchange in Azerbaijan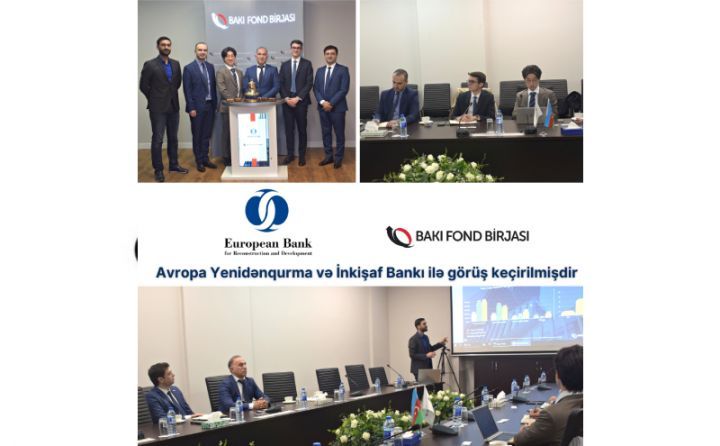 Baku Stock Exchange has hosted a meeting with the representatives of the European Bank for Reconstruction and Development (EBRD), Azernews reports, citing the BSE.
According to the information received from the BSE, at the meeting detailed discussions were held on the country strategy of the European Bank for Reconstruction and Development in Azerbaijan, the acquisition of updated information on the economic situation in the country, active participation in the organized capital market, the perspective on the primary and secondary markets, and the work to be done in this area.
The EBRD is an important institutional investor in Azerbaijan. Azerbaijan has been a member of the EBRD since 1992. To date, the Bank has invested €3.6 billion through 187 projects in the country. It also provides business advice to local small and medium-sized enterprises and has helped more than 1,000 firms to improve their performance and growth.
---
Follow us on Twitter @AzerNewsAz