Turkmenistan to launch stage 3 of Galkynysh field's development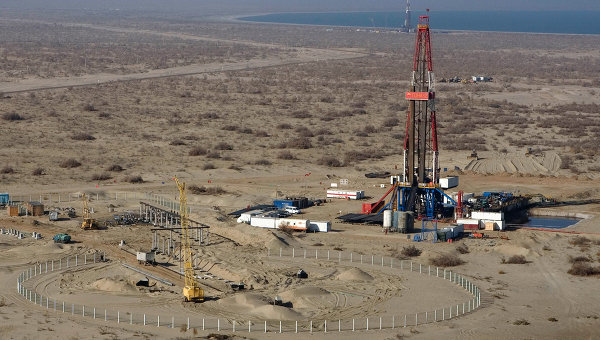 By Aynur Karimova
Energy-rich Turkmenistan intends to launch the third stage of development of the giant Galkynysh gas field and bring the field's production capacity to 95 billion cubic meters of gas in the near future.
This was announced by Ashyrguly Begliyev, the Chairman of the Turkmengaz State Concern, at a recent Oil and Gas of Turkmenistan conference in capital Ashgabat.
He said that one of the major oil and gas projects in Turkmenistan is the industrial development of the Galkynysh field, which is known as the second largest in the world. This field will serve as a major source of natural gas for future export pipelines.
"To date, the facilities with a capacity of 30 billion of marketable gas per year have been commissioned, the second stage of a similar capacity was started in 2014, and it is expected that the third stage of resettlement of the Galkynysh gas field with a capacity of 35 billion cubic meters of marketable gas annually will begin at the end of this year," he noted.
"As a result, the production only from this field will stand at 95 billion cubic meters of marketable gas per year," Begliyev added.
The Galkynysh field stands apart from the more than 180 deposits of hydrocarbon resources discovered in Turkmenistan.
An independent audit showed that the reserves of the Galkynysh field, together with the Yashlar deposits, to date, are estimated at 26.2 trillion cubic meters of natural gas, taking into account the reserves of the newly discovered Garakel field included in the block of deposits -- up to 27.4 trillion cubic meters.
Turkmenistan, which has the fourth largest proven gas reserves in the world, is actively implementing an energy strategy aimed at increasing exports of the blue fuel and diversifying its supply routes to the largest global markets, where the demand for energy resources is growing.
Being one of the key players in the gas market of the Caspian Sea region and Central Asia, Turkmenistan produces about 70-80 billion cubic meters of gas a year. It possesses some 17 trillion cubic meters of natural gas, with some estimates placing that figure upwards of 25 or 26 trillion cubic meters.
--
Aynur Karimova is AzerNews' staff journalist, follow her on Twitter: @Aynur_Karimova
Follow us on Twitter @AzerNewsAz