8 August 2013 10:43 (UTC+04:00)
688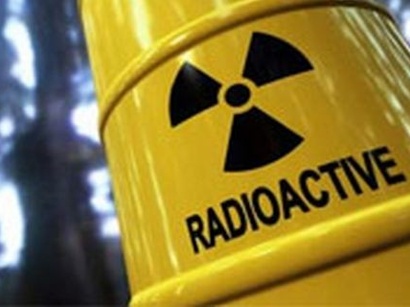 By Aynur Jafarova
Japan will carry out uranium exploration in Uzbekistan. The Japan Oil, Gas and Metals National Corporation (JOGMEC) has received a five-year license for uranium exploration at two prospective areas in the country's Navoi region, a source in the Uzbek government told Azerbaijan's Trend news agency.
As reported, JOGMEC and Uzbekistan's Navoi Mining and Metallurgical Combinat (NMMC) signed an agreement on the conduct of uranium exploration in the prospective areas in July.
According to the document, JOGMEC will implement geological exploration work in the Juzkuduk and Tamdiykuduk-Tulyantash prospective fields upon the terms of business risk for five years.
The minimum amount of funding for the first year of operations is $3 million.
According to the agreement, if the plan for the first year is not fulfilled, the investor is to pay the cost of the unfulfilled operations to Uzbekistan.
According to the source, if deposits are revealed in the contract area, the Japanese company will have the exclusive right to conduct direct negotiations and conclude a production sharing agreement with the Central Asian state.
It was reported that Uzbek President Islam Karimov has issued a decree which allows JOGMEC to conduct geological exploration work.
According to the presidential decree, the Japanese investor has been provided with significant benefits, such as exemption from taxes and customs duties on imported equipment for five years.
JOGMEC is the first foreign investor in Uzbekistan which has the right to explore and develop sandstone uranium deposits.
There are two types of deposits -- of sandstone and black shale type -- in the mineral resource base of the country. The sandstone deposits are developed by NMMC.
Uzbekistan is not a consumer of uranium products, and all of the produced uranium is exported. NMMC is the monopoly operator on mining and uranium export in Uzbekistan.
In the last five years Uzbekistan intends to attract foreign investors to the exploration and development of black shale uranium fields, which are not currently being developed in the country and require significant investments.
According to the estimates of the Uzbek State Committee on Geology and Mineral Resources, the prospective reserves of uranium amount to 185,800 tons, some 138,800 tons of which are of sandstone type; the remaining 47,000 tons are of black shale type.
Japan is interested in secure supply of fuel as it starts to revive the nuclear energy two years after the catastrophe at the Fukushima nuclear power station. Therefore, Japan intends to cooperate not only with Uzbekistan, but also with Kazakhstan and Mongolia.
Japanese corporations import uranium from Kazakhstan. Sumitomo and Toshiba have established joint ventures in the country with Kazatomprom, Kazakhstan's state-owned nuclear holding company.
Related News