SOCAR to build new platform in Caspian Sea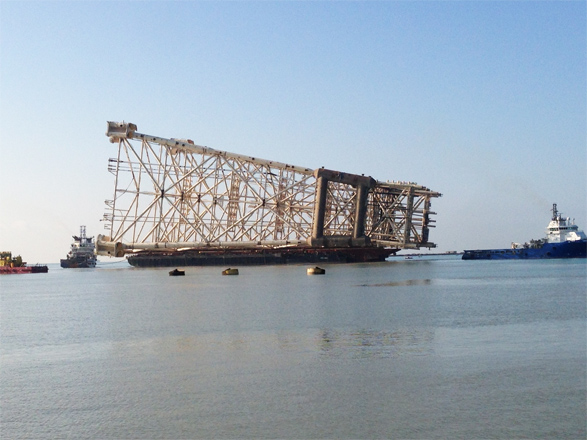 Azerbaijan's state energy company SOCAR plans to construct a new platform on the Darwin Bank field in the Azerbaijani sector of the Caspian Sea by late 2015.
Neftqaztikinti (Oil & Gas Building Trust) will be the main contractor for the construction of the stationary offshore platform No790, the company reported.
"The platform is designed for drilling 14 development wells," the statement said. "The modern drilling equipment, wagon-type houses for 37 people, two cranes with a lifting capacity of 25 tons, a fire prevention system and an anti-corrosion system, diesel generators for power supply and other equipment will be installed on the platform."
An expected daily production volume of each well to be drilled from this platform will be five metric tons.
SOCAR includes Azneft (companies producing oil and gas offshore and onshore), Azerkimya (chemical industry) and Azerigas production associations.
Jointly with foreign partners, SOCAR participates in such large projects as the development of Azeri-Chirag-Guneshli oil and gas fields' block and Shah Deniz gas condensate field in the Caspian Sea.
--
Follow us on Twitter @AzerNewsAz