14 March 2019 12:17 (UTC+04:00)
1 216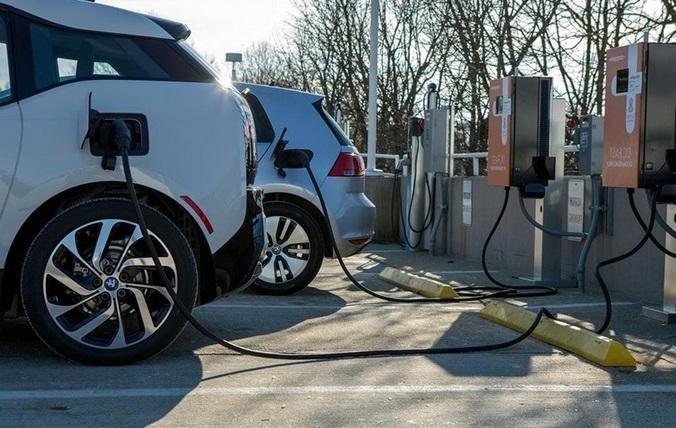 By Mirsaid Ibrahimzade
SOCAR Energy Switzerland, a subsidiary of Azerbaijan's State Oil Company SOCAR, will build 20 electric vehicle (EV) charging stations in Switzerland, Trend reports referring to the company.
The company became the winner in one of the five lots of the tender announced by the Swiss Federal Roads Office.
New EV charging stations will be built in the years 2019-2023.
SOCAR is the only company that operates traditional filling stations that won the tender.
Currently, SOCAR's service network has seven such stations. In the future, the company expects to increase the number of stations.
SOCAR entered the Swiss energy market by purchasing Esso filling stations owned by Exxon Mobil company in this country. SOCAR entered the Swiss market with a new approach that includes retail sales of high-quality goods that meet the needs of local customers. SOCAR currently owns 172 filling stations in Switzerland.
Established in 1992, the State Oil Company of Azerbaijan Republic (SOCAR) is one of the world's 50 largest oil companies. SOCAR's mission is to ensure the energy security of the Republic of Azerbaijan.
Currently, SOCAR is the only producer of oil products in the country, and also operates in Switzerland, Georgia, Romania and Ukraine.
The company includes such production associations as Azneft (the enterprises producing oil and gas onshore and offshore), Azerikimya (the chemical enterprises) and Azerigas (distributor of gas produced in the country), as well as oil and gas processing plants, service companies, and the facilities involved in geophysical and drilling operations.
SOCAR production totaled 7.54 million tons of oil and 6.53 billion cubic meters of gas in 2018.
SOCAR also has 61 stations in Ukraine, 41 premium stations in Romania, nine stations in Turkey and 145 stations in Georgia. SOCAR Energy Holdings (a subsidiary of SOCAR in Switzerland) also became the owner of 82 filling stations of the A1 company in Austria and the owner of Pronto Oil and entered the retail fuel market.
---
Follow us on Twitter @AzerNewsAz