Azerbaijan, Turkey eye cooperation in emergency situations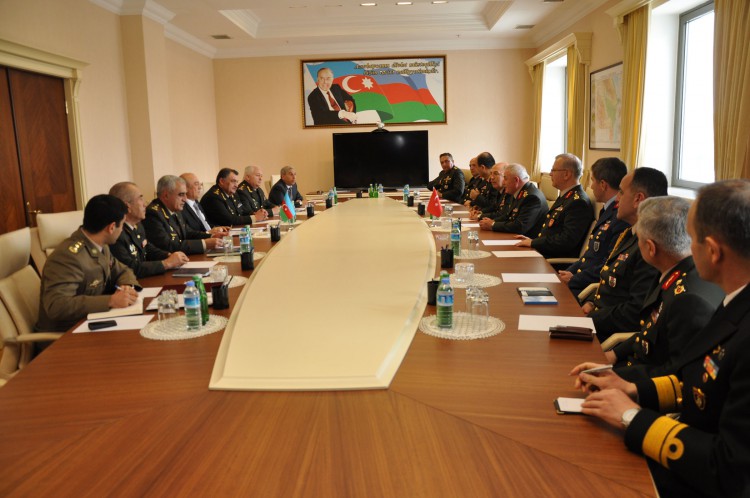 Azerbaijani Minister of Emergency Situations Kamaladdin Heydarov has met a delegation of Turkey`s Ministry of Civil Defense and Armed Forces.
Heydarov highlighted the progress achieved in preventing emergency situations and eliminating their consequences, as well as activities of the Ministry's structures.
The Minister also hailed successful cooperation with the relevant bodies of Turkey in this field.
Chief of Staff of Land Forces of General Staff of the Turkish Armed Forces Ihsan Uyar praised cooperation between relevant bodies of Turkish army and Azerbaijan`s Ministry of Emergency Situations, AzerTac state news agency reported.
---
Follow us on Twitter: @Azernews