Nineteen Russian peacekeepers' vehicles freely pass on Lachin-Khankendi road [PHOTOS]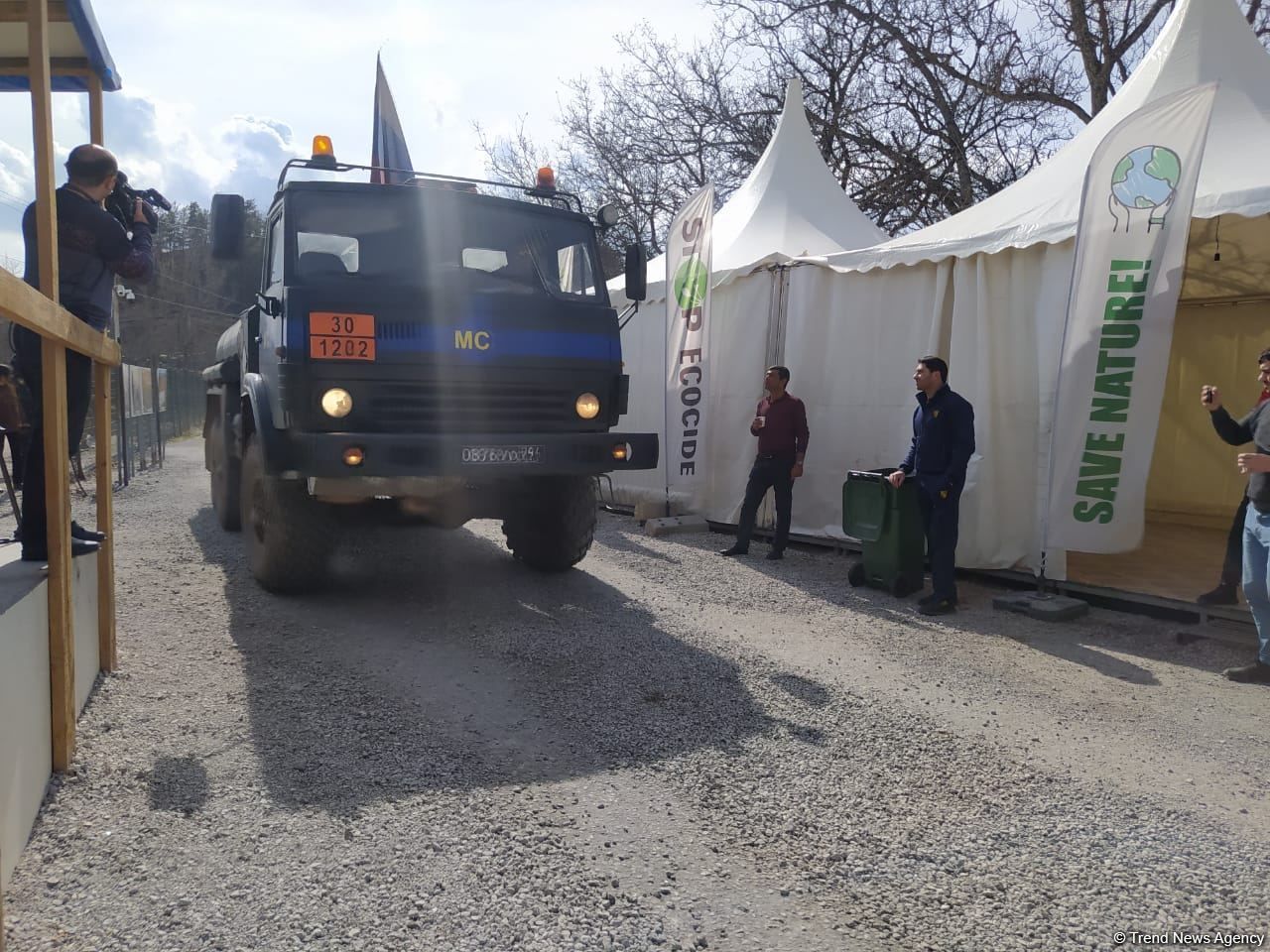 Some 19 Russian peacekeepers' vehicles have freely pass on Lachin-Khankendi road.
This once again proves that allegations on protesters' blocking the Khankendi-Lachin road are the disinformation and that the protesters ensure free movement of the vehicles used for humanitarian purposes, Azernews reports.
From the onset, Azerbaijan has been in a constant fight against Armenia's disinformation campaign on different platforms. Addressing the 146th Assembly of the Inter-Parliamentary Union, Azerbaijani Parliament Speaker Sahiba Gafarova once again refuted claims about the alleged "blockade" of the Lachin road, noting that the road is open for the free passage of all civilian and humanitarian vehicles, as confirmed by the relevant international organizations operating in this area.
The vigorous vigil dates back to December 12, 2022, and to this day, the picketers have not altered their motive in compelling the Russian peacekeepers to provide access to the Qizilbulag and Damirli deposits in Karabakh for Azerbaijani experts to assess their current state and possible impact on the region's environment.
After the Russian peacekeepers' failure to provide the necessary conditions for the Azerbaijani agency representatives to carry out their duties in the area, a group of eco-activists, NGOs, and public representatives have taken to the street in protest at the peacekeepers' repugnance to live up to their obligations in line with the November 10, 2020, peace deal to maintain peace and order in the region, and oust the Armenian troops from the region and prevent illegalities. However, time proved that the Russian peacekeepers are driven by the interests of Russia rather than the idea coming from the essence of the notion of peacekeeping as universally understood.
--
Follow us on Twitter @AzerNewsAz