President Aliyev credits significance of MoU on gas supplies between Azerbaijan & Hungary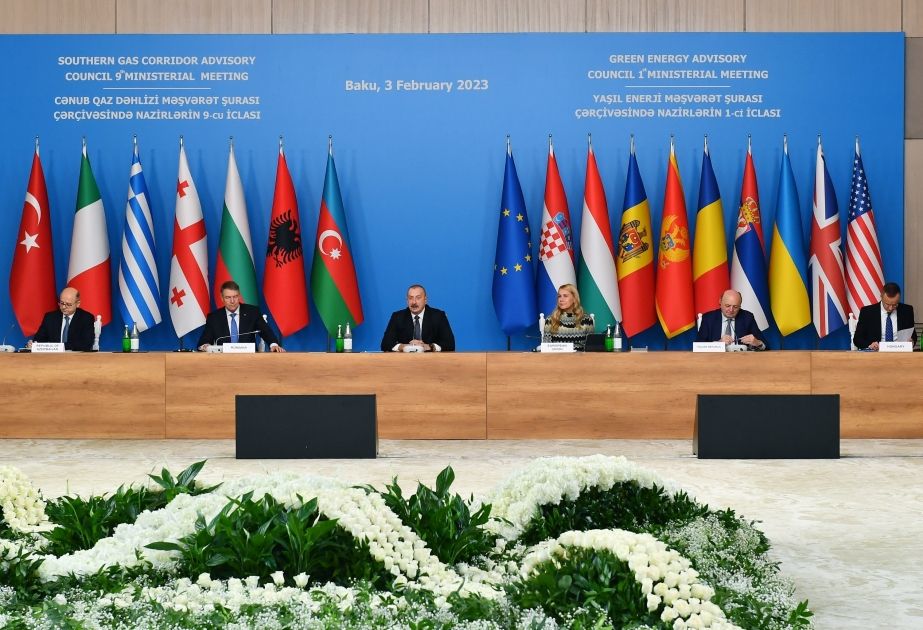 In January, we signed an MoU between Azerbaijan and Hungary on gas supplies. So, this further expands the number of countries, and members of our team, said President Ilham Aliyev as he addressed the 9th Southern Gas Corridor Advisory Council Ministerial Meeting and the 1st Green Energy Advisory Council Ministerial meeting held in Baku.
The president stressed the closer ties between Azerbaijan and all cooperating countries. He praised the effective presidency of the European Commission, which has had a positive impact on cooperation related to natural gas, electricity, hydrogen, and green hydrogen.
"And all that is due to, first, the close political relationship between the countries involved. Active coordination and efficient chairmanship by the European Commission and Azerbaijan of our efforts, and also, is a reflection of the energy dialogue, which has started and was formalized between the European Union and Azerbaijan, which embraces natural gas, electricity, hydrogen, green hydrogen. I think this is a very unique, and very efficient format for our cooperation," the president added.
---
Follow us on Twitter @AzerNewsAz