Azerbaijani State Border Service sums up results of 2022, outlines tasks for 2023 [PHOTO]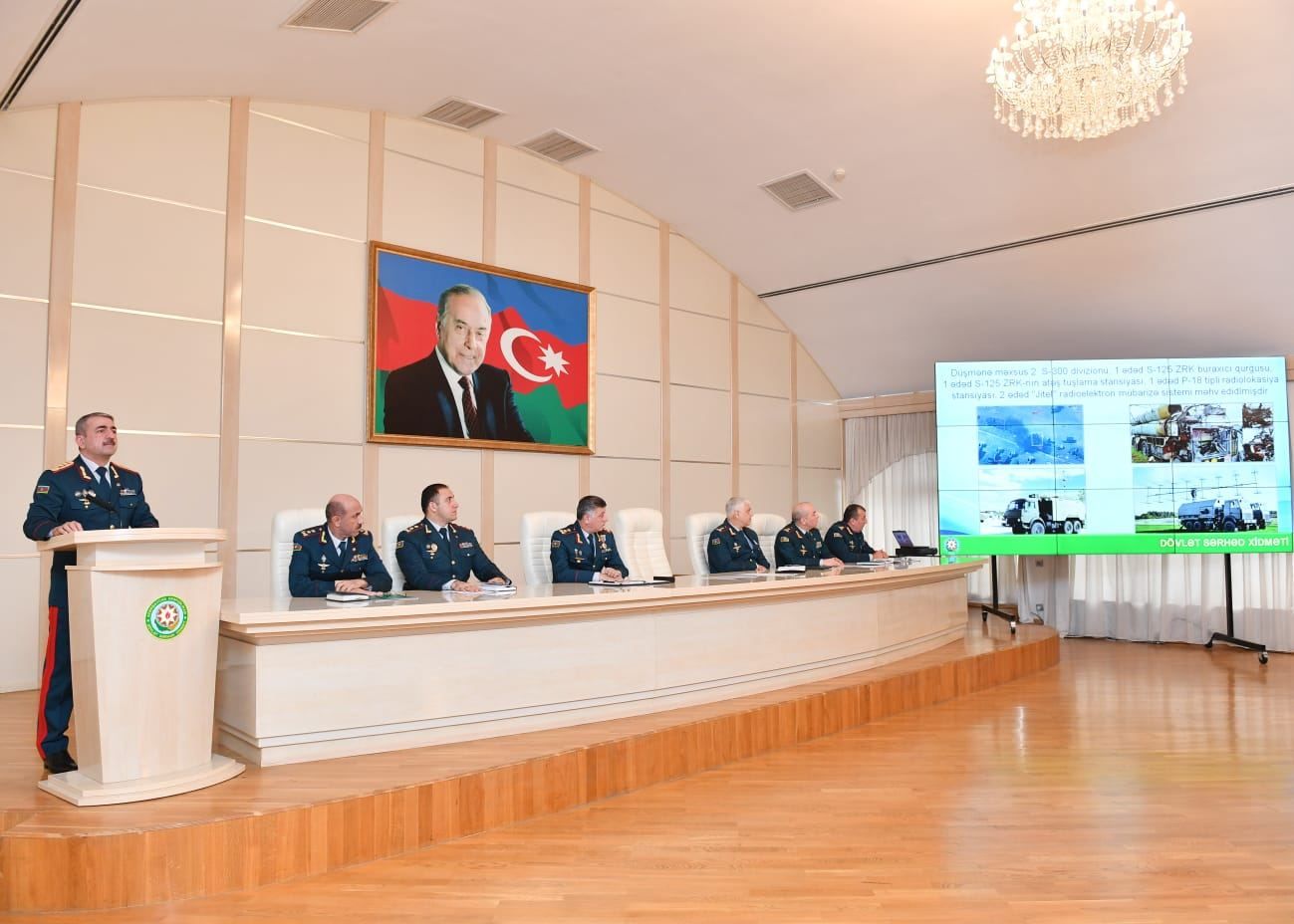 The State Border Service (SBS) summarized the results of service and combat activities in 2022, Azernews reports via the press service of the SBS.
State Border Service chief Col-Gen Elchin Guliyev in a report summed up the developments in the past year, reviewed the performance of structural units and military formations and outlined the tasks and assignments for the service in 2023.
"After the restoration of the country's territorial integrity under the command of the Supreme Commander-in-Chief Ilham Aliyev, the tasks assigned to the State Border Service have been completed at a high level," Guliyev told the meeting.
He also recalled Azerbaijan's response to the provocations of the Armenian armed forces on September 12-13, 2022.
"In response to the large-scale provocations of the Armenian armed forces, units of the Azerbaijani army inflicted crushing blows on the enemy in the area of the state border passing through the territory of Zangilan District on September 12-13, 2022," Guliyev said, noting that enemy forces were forced to retreat after suffering numerous losses.
Guliyev added that during the battles, two S-300 divisions, two Zhitel electronic warfare systems, 18 posts, an R-18 radar station, an S-125 ZRK launcher, an S-125 ZRK fire support system, two S-300 divisions, and personnel of the enemy were destroyed.
To recap, units of the Armenian armed forces carried out large-scale provocations along the Azerbaijani-Armenian state border on the night of September 12 leading to 13. The Armenian sabotage groups mined land and supply roads, linking the positions of the Azerbaijani army units in different directions, taking advantage of the area's steep topography and existing ravine gaps. All military facilities constructed by the Armenian armed forces in the directions of Lachin, Kalbajar and Zangilan that posed a threat to the security of Azerbaijan were destroyed as a result of the response actions taken by the Azerbaijani army against Armenian provocation.
---
Follow us on Twitter @AzerNewsAz