Baku's most beaches meet standards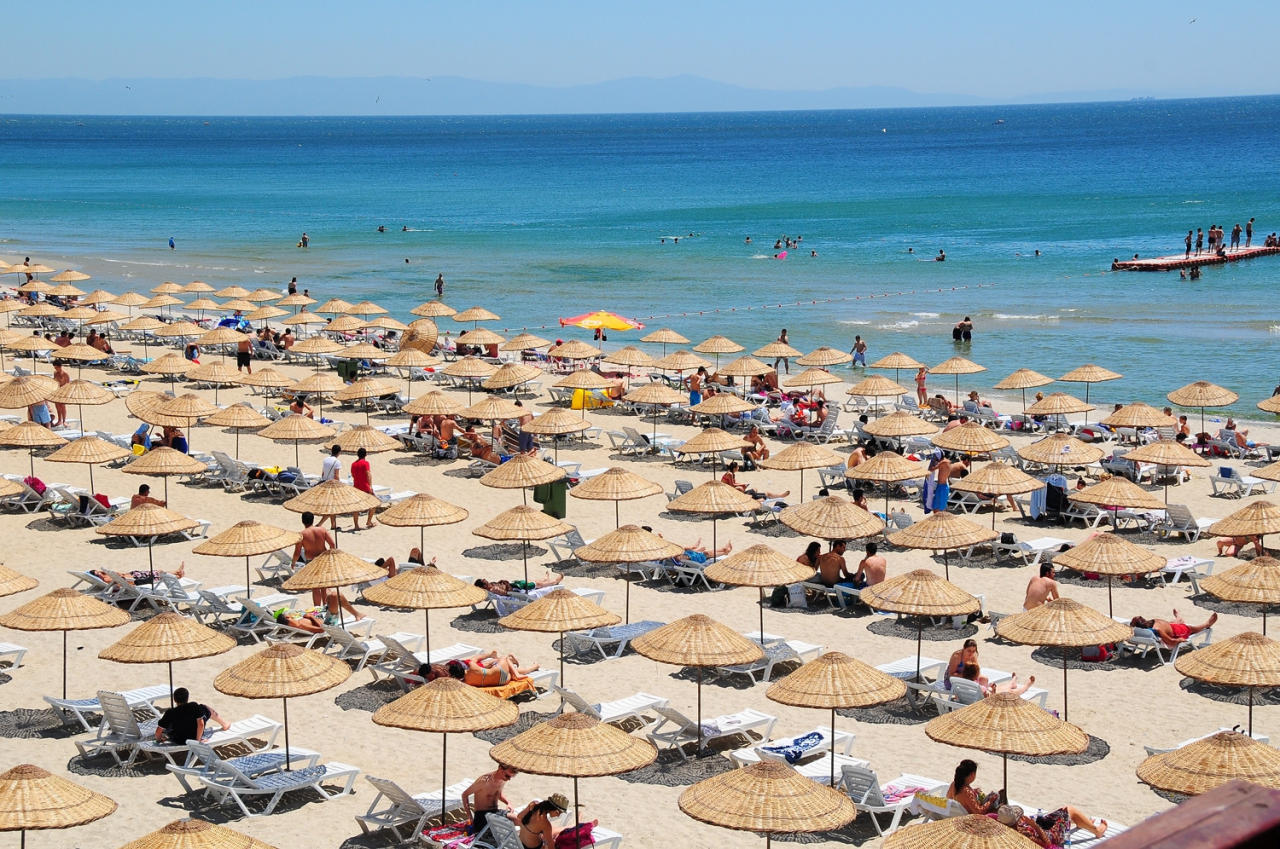 By Sara Israfilbayova
Azerbaijan, an ancient country on the crossroad of East and West, is becoming popular tourist destination.
The country with its rich history and colorful traditions offers various types of rest, which quality is quite comparable to what the world leaders of tourist business offer. Special pleasure can deliver beach holidays in Azerbaijan on amazing shores of the Caspian Sea - a beautiful and wonderful sea with unusual landscapes and surrounding views.
The Caspian Sea is known as the world's largest lake and the Azerbaijani coastline extends over 800km, making it a great beach destination.
The beach season is underway again; for many this is the end of an impatient wait.
To develop this field in the country and attract more tourists, Azerbaijani President Ilham Aliyev has signed an executive order approving a plan of action for the development of beach tourism in the country in 2017-2020.
The decree was signed with the aim of more rational use of the Azerbaijani sector of the Caspian Sea to improve tourism industry.
The document sets out 6 main directions of the action plan: improving the legal framework for beach tourism, creating and improving a favorable infrastructure on the beaches, regulating the activities of beach operators, activities provision of security and environmental protection measures, creating a data base on beaches and promoting beach tourism.
Culture and Tourism Minister Abulfas Garayev, addressing a meeting on implementation of the action plan, noted that unfortunately some beaches in the country do not meet the international standards, offer poor service and ignore safety rules.
Garayev, noting the importance of approving the relevant rules in this area, said that a standard for beach tourism has been prepared and submitted to the State Committee for Standardization, Metrology and Patents for approval.
The Center of Hygiene and Epidemiology announced that Shikhov beach in Sabail district and Sahilov beach in Garadagh district on Absheron peninsula are recognized unsuitable for sea-bathing, according to the results of monitoring samples of sea water.
On other beaches sea water meets the standards, said Ziyaddin Kazimov, the head of the Sanitary and Hygiene Department of the Republican Centre of Hygiene and Epidemiology.
"The level of Escherichia coli in water samples taken on these two beaches is too high, therefore it is not recommended to swim here," he stated.
Thus, in connection with the two above-mentioned beaches, decree 83 issued in 2010 remained in force.
The monitoring began on May 16. The inspections are conducted by the Republican Centre of Hygiene and Epidemiology in cooperation with the Caspian Monitoring Office of the Ministry of Ecology and Natural Resources.
---
Follow us on Twitter @AzerNewsAz