Lifting of Iran sanctions beneficial for Azerbaijani businessmen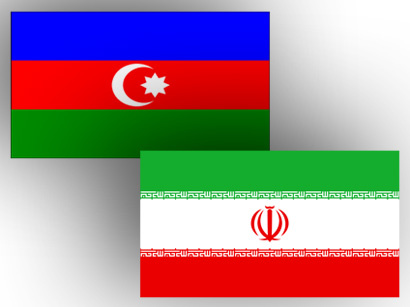 By Sara Rajabova
The nuclear deal between world powers and Iran, the elimination of restrictions on Tehran will create good opportunities for Azerbaijani businessmen.
Farhad Mammadov, the director of the Azerbaijani Center for Strategic Studies said the lifting of sanctions, imposed on Iran by the EU and the U.S. due to its nuclear program, will create new opportunities for Azerbaijani entrepreneurs in that country.
He made the remarks at a conference titled "The challenges that create new opportunities" on April 3.
Iran and the P5+1, which includes China, France, Russia, the UK, the U.S., plus Germany, reached on April 2 a political agreement on Iran's nuclear program. The EU and the U.S. said they are ready to lift sanctions against Iran in the case of compliance with the conditions put forward.
"The lifting of sanctions will create new opportunities for our neighbor and the Azerbaijani entrepreneurs will be able to take advantage of them," Mammadov said at the conference organized by Pasha Bank and the National Confederation of Entrepreneurs Organizations of Azerbaijan.
He added the entrepreneurs from Azerbaijan will be able to invest in various sectors of the Iranian economy, such as transport and trade.
Mammadov said in view of current circumstances, when Eurasia's major states have varying approaches to the development concept, that is, the EU's free trade area, Russia's Customs Union, which includes Russia, Kazakhstan and Belarus, and the new trade area being formed in the East, Azerbaijan needs to understand which path should be chosen to secure its economic development.
Azerbaijan and Iran have had diplomatic relations since 1918. Iran recognized Azerbaijan's independence in 1991 and diplomatic relations between the two countries were established in 1992.
The countries have recently boosted their relations in different fields of cooperation. The officials from both countries have expressed satisfaction with the development of bilateral ties.
Tehran has in recent years focused seriously on development of ties with neighboring countries, including Azerbaijan which enjoys various commonalties with Iran in religious, historical and cultural fields.
Azerbaijani entrepreneurs have made investments in different fields of the Iranian economy.
Earlier, Ali Tayyebnia, the Iranian minister of economy and financial affairs said in recent years, the Azerbaijani investors in the Islamic country have been investing mainly in the oil and petrochemical branches of industry, in housing construction and production of building materials.
He also added that Azerbaijani investors are interested in investing in Iran, in particular, in the "Aras" free economic zone, located on the border with Azerbaijan and "Maku" free trade zone.
The two countries have voiced their intentions to increase trade volume that currently stand at $500 million during the last several years.
Azerbaijan's State Customs Committee data showed the trade turnover between Azerbaijan and Iran in January-February 2015 was $19.7 million, or 40.5 percent less than in the same period last year.
--
Sara Rajabova is AzerNews' staff journalist, follow her on Twitter: @SaraRajabova

Follow us on Twitter @AzerNewsAz