6 November 2013 10:43 (UTC+04:00)
995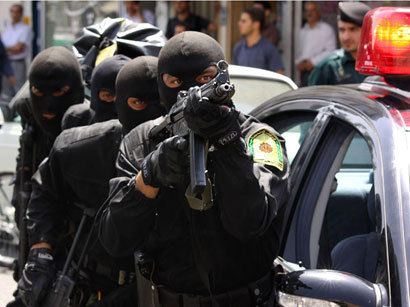 By Sara Rajabova
Iranian security forces killed eight armed drug smugglers during a clash in south-eastern Kerman Province on November 5, Mehr news agency reported.
Around 2 tons of drugs and 8 weapons including RPG, machine gun and Kalashnikov were seized from an armed group, the report said.
The detained drug smuggling group operated in Iranian Sistan-Baluchestan, Kerman, Hormozgan and Fars Provinces.
In February, Iran's National Police Chief Esmaeil Ahmadi-Moqaddam said that about two million drug addicts live in Iran.
Between one to 1.3 million people use drugs permanently and about 700,000 people use the substances occasionally, he said.

Iran lies on a major drug route between Afghanistan and Europe, as well as the Persian Gulf states, and shares about 900 kilometers of a common border with Afghanistan, through which about 74 percent of opium is reportedly smuggled.
Iran's location has made the country a favorite transit corridor for drug traffickers who seek to smuggle their cargo from Afghanistan to drug dealers in Europe.
Iran has been actively fighting drug trafficking. According to official estimates, the fight against drugs annually costs Iran about $1 billion. The statistics also say that there are about 2 million drug users in Iran.
Related News