6 May 2013 13:50 (UTC+04:00)
966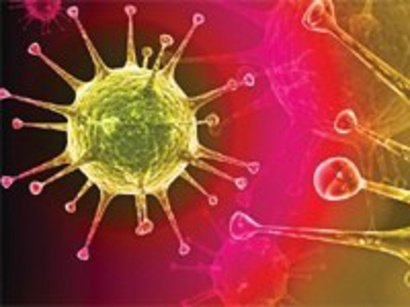 Stomach cancer is the most common reason of people dying in Iran, Head of Cancer Research Center of Tehran University Mohammad Ali Mohaqqiqi said, Jamnews website reported.

He noted that every year in Iran about 200 people get infected with cancer.

Mohaqqiqi said that stomach cancer is a chronic disease that develops with people of elderly age.

Due to the fact that the population in Iran has been ageing, the problem of stomach cancer was not as alarming as it is now.

"In every 100,000 people annually, 200 are revealed to have cancer," Mohaqqiqi said, adding that of those 110 are men and 90 are women.

He also said that of those 90 women, 25 percent have mammary cancer, while stomach cancer dominates among men.

Iran experiences difficulties in bringing necessary medicine in the country, due to international sanctions, which do not directly target food imports and medicine.

In 2012, Dr. Parviz Daryaei in Iran said that breast cancer is the third leading cause of death among Iranian women and 25,000 to 30,000 new cases are reported every year, noting at the time that only colon and rectal cancers kill more women.