Turkish lira again hits record low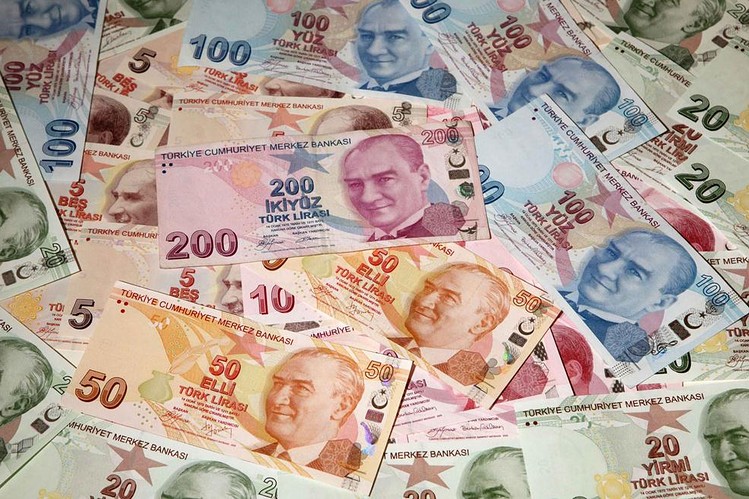 By Gunay Hasanova
The rate of Turkish lira once again hit the record low against the US dollar, the Turkish Hurriyet newspaper reported on October 28.
The official USD rate in Turkey is 3.1156 lira as of October 28.
Experts link the negative trend with expectations of an increase in the discount rate by the US Federal Reserve System and the intensification of hostilities in Syria and Iraq.
Prior to this, the lowest level of the lira was recorded on October 13, after Turkish Prime Minister Binali Yildirim's announcement on constitutional reform. Then, the figure was 3.1058 lira.
Foreign currency reserves of Turkey's Central Bank declined by 4.1% in September 23-30 and made $99 billion.
The decrease in foreign exchange reserves amounted to $4.3 bln. Turkey's gold and foreign exchange reserves in the reporting week fell by $4.1 bln or 3.4% and amounted to $117.8 bln. The cause of the decline in foreign exchange reserves associated with decline factor of bank and treasury accounts in Central Bank.
Analysts say Turkish lira's slump will negative impact the currencies of developing countries, in particular, Russian ruble which is the currency of one of the country's main trading partners.
The current ratio of the dollar and the lira does not hamper Turkish exporters to do business without problems. It has a negative impact on foreign investments, especially portfolio investments.
It is expected that this trend will continue until the end of the year and the exchange rate is likely to rise to 3, 25-3, 30 TRY/USD. The main stock index - BIST-100 expected to decrease by 15% up to 66 000.
The weakening of the lira, according to some experts, will help the country's economy increase the competitiveness of goods. As it is known, Turkey's economy is based on services, tourism, and food. In this respect, the weakening of the lira will have a positive economic effect. The opportunity of business activity falling in Turkey is not ruled out in the case of the lira rate decrease for a long time.
---
Gunay Hasanova is AzerNews' staff journalist, follow her on Twitter: @gunhasanova
Follow us on Twitter @AzerNewsAz