Iran to cooperate with Azerbaijan on gas transportation to Europe via SGC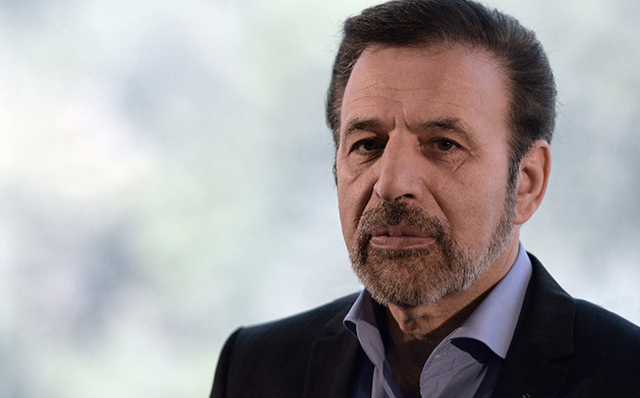 By Aynur Karimova
Iran will cooperate with Azerbaijan on gas transportation to Europe through the Southern Gas Corridor, Mahmoud Vaezi told Trend on August 20.
The Iranian Information and Communications Technology Minister, who also co-chairs the intergovernmental commission for economic, trade, and humanitarian cooperation between Iran and Azerbaijan, said that his country plans to export gas not only to Asian markets, but to Europe as well.
"Transportation through Azerbaijan is one of the routes of bringing Iranian gas to Europe," Vaezi noted. "I believe we will be able to cooperate with Azerbaijan in the use of the Southern Gas Corridor. We have held talks in this regard with Azerbaijan's energy minister and the relevant structures."
The Southern Gas Corridor is a priority energy project for the EU. It envisages the transit of gas from the Caspian Sea region to European countries through Georgia and Turkey.
This ambitious project aims to diversify routes and sources of energy supply that will enhance Europe's energy security. The Southern Gas Corridor project will ensure Caspian gas supplies to European markets for the first time in history.
At its initial stage, the primary source of gas for the pipeline will be extracted from Stage 2 of the Shah Deniz field. Other sources could also connect to the pipeline at a later stage.
As part of Stage 2 of Shah Deniz field's development, gas will be exported to Turkey and European markets via an expanded South Caucasus Pipeline and the construction of both the Trans-Anatolian and Trans-Adriatic pipelines.
Vaezi further said that officials from both countries are constantly negotiating on the gas sector, and the negotiations will continue.
The minister also noted that the relations between Azerbaijan and Iran in the oil and gas sector stand at a very high level.
"I believe the parties have a mutual need in each other," Vaezi added. "At present, Azerbaijan is supplying gas to the Nakhchivan Autonomous Republic through swap operations with Iran. On the other hand, at a certain time, Azerbaijan's demand in gas increases, and we can meet it. In turn, during certain periods, there is gas shortage in Iran, which can be covered by Azerbaijan."
Energy-rich Azerbaijan is already on the path to exporting not only its own natural gas to Europe, but Iran's as well. Although international sanctions are still in place, Tehran seems willing to consider the idea.
TANAP, which will later be linked to TAP, can become a reliable route for supplying Iranian gas to Europe. Iran is also examining TAP for supplying its gas to other countries.
By joining TANAP and TAP, Iran is sure to strengthen Azerbaijan's regional position as a transit country. This will not only bring economic benefits, but also political dividends that will be much more significant.
--
Aynur Karimova is AzerNews' staff journalist, follow her on Twitter: @Aynur_Karimova
Follow us on Twitter @AzerNewsAz