31 March 2014 11:33 (UTC+04:00)
702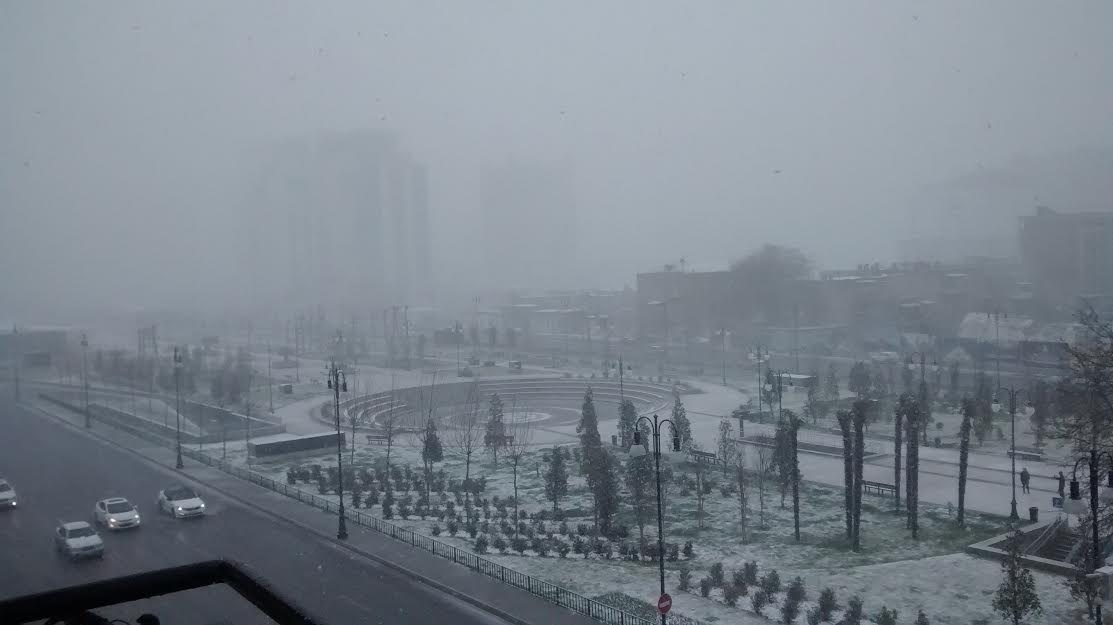 By Nazrin Gadimova
People used to think that everything goes according to plan, but sometimes the weather makes the most bizarre and inexplicable gifts. Azerbaijan was hit by an unexpected snowstorm on March 30. Residents of not only the capital, but also other regions across the country, experienced a cold weather after a snowstorm swept their cities in a short span of time, causing a number of difficulties including power outages.
Electricity supply was cut in about ten villages due to the snowfall. The snowy weather also caused a number of difficulties in Shamkir region. Unstable weather conditions also caused problems on the roads. Road between Shamkir and Gedabey was closed because of heavy fog.
Fortunately, energy supply was restored in a short time.
Also, the bad weather hampered the daily work of the international airport in Baku. The airport officials said the landing of Istanbul - Baku flight, which was to take place at 17:15 local time, was delayed until 18:00. Another flight from Doha to Baku which was to arrive in Baku at 17:45 local time, was delayed until 18:05.
However, the storm subsided unexpectedly as it raged on in the evening on March 30.
The country's National Hydrometeorology Department reported that the temperature will gradually rise and will be close to normal in a short time.
Related News