Caspian states to eye moratorium on commercial sturgeon fishing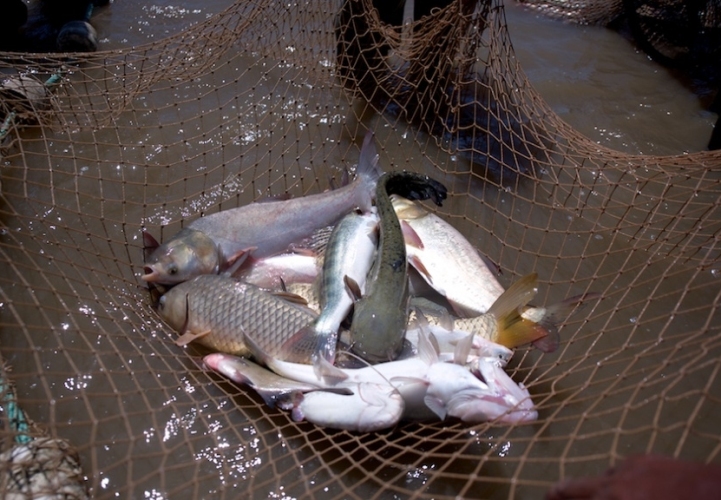 By Nigar Orujova
An agreement on the application of the moratorium on commercial sturgeon fishing in the Caspian Sea is expected to be discussed these days in Astrakhan, Russia.
The 34th meeting of the Commission on Aquatic Bio resources of the Caspian Sea started in Astrakhan on December 23.
Delegates from the Caspian countries' fisheries departments attend the event, Azerbaijan's Ecology and Natural Ministry Resources said.
The meeting of the commission, which will last until December 25, is being attended by an Azerbaijani delegation headed by the Deputy Minister of Ecology and Natural Resources, Rauf Hajiyev.
The Caspian countries will provide information on the status of biological resources, as well as protection of fish stocks, the ministry said.
An agreement on changing the status of the Commission on Aquatic Bio resources of the Caspian Sea from interagency to intergovernmental, is another important issues to be discussed at the meeting.
There are about 141 fish species registered in the resource-rich Caspian Sea, shared by Azerbaijan, Kazakhstan, Russia, Turkmenistan, and Iran.
The main fishery in the region, the sturgeon fishery, is operated only with the Caspian's resources. Some 90 percent of the popular black and red caviar sold all over the world comes from this resources reach water basin.
However, there has been a tenfold decrease in the number of sprats and sturgeons in the Caspian Sea, according to Azerbaijan's fishery research institute.
At present, the number of zooplanktons and sprats has decreased by approximately 10 times in the Caspian Sea compared to 1999-2000. This process has continued for almost ten years. The reduction in sprat population has led to a tenfold decrease in the number of sturgeons and seals that feed on them.
The Azerbaijan zoology institute has recently announced a proposal to create an experimental farm for the cultivation of sturgeon fish at the country.