9 October 2013 09:35 (UTC+04:00)
1 325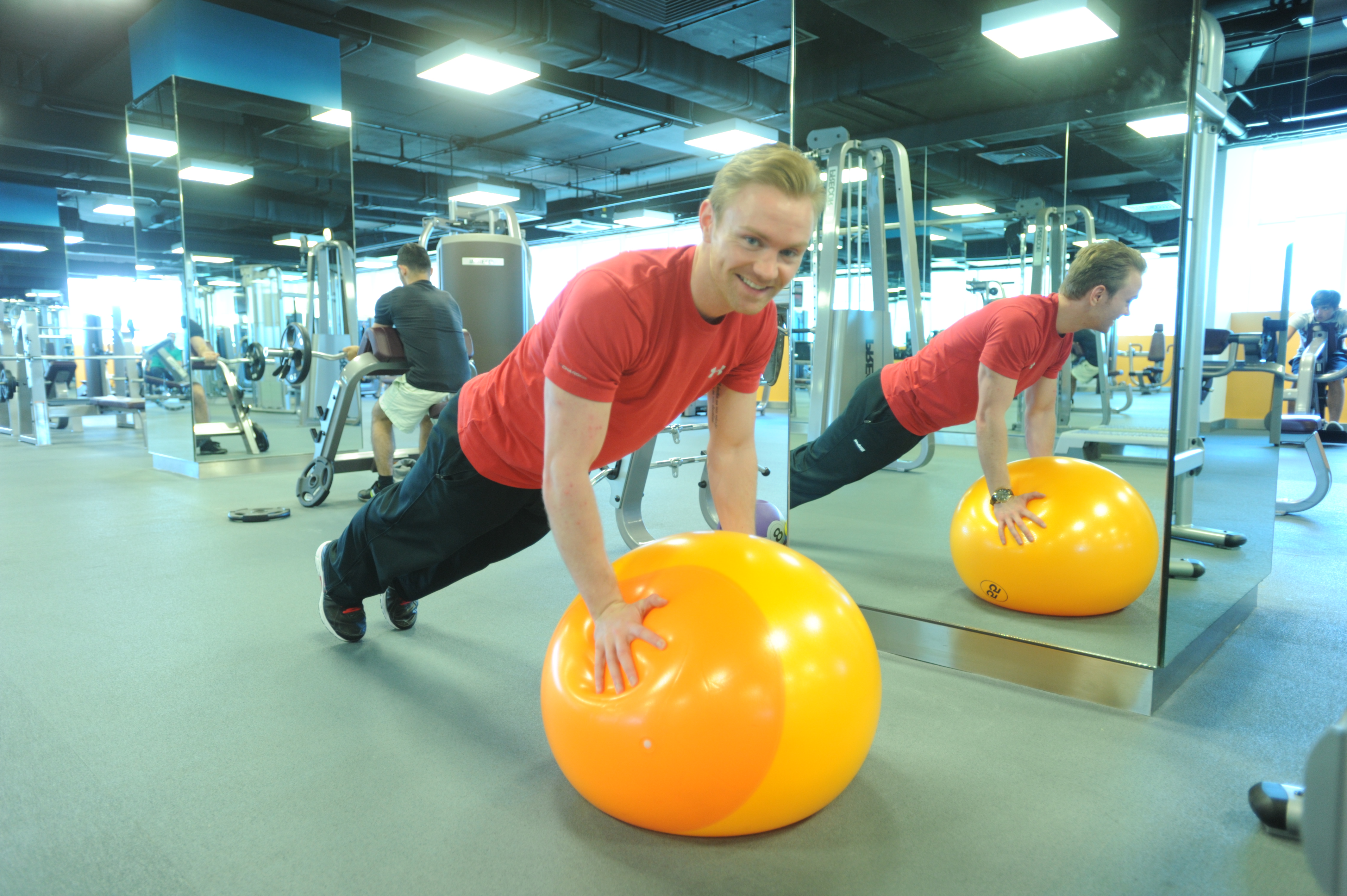 By Scott Fenwick
B.S. /Hons
scottfenwick8@gmail.com
Recent studies and years of anecdotal evidence from bodybuilders have dramatically improved our knowledge about weight-training nutrition.
BEFORE
Eat carbs and protein, and drink water. The crux here is the total amount of carbs as well as the type. If you have a very hard time gaining mass and you maintain a very low level of bodyfat it's important to take in plenty of carbs, mostly from fast-digesting sources such as Cream of Rice cereal, white rice, bagels, bread or protein drinks with simple carbs such as dextrose and maltodextrin. Hardgainers should take in up to 100-150 g of carbs 45 minutes before training along with 20-40 g of protein. The total amount of carbs and protein in your blood during training plays a huge role in mass gains. Thinner bodybuilders with a fast metabolism fail to gain mass because their bodies fall hard during training. Maintaining a surplus of carbs and protein in the blood during training can prevent such a crash. The fast-digesting carbs are easily processed, making it more comfortable to digest such a large quantity.
FAST & SLOW CARBS
Bodybuilders who struggle to stay lean should take in 70-90 g of carbs with 20-40 g of protein. Focus on a mix of fast-and slow-digesting carbs such as oatmeal with raisins or rye bread with low-sugar jam. Moderation will balance your impending catabolic state against your body's tendency to add bodyfat. The fast-digesting carbs will hit your body quickly, helping you stay anabolic, while the slow burners will help keep you anabolic at the end of your training session. If this applies to you, because you take in fewer carbs than hardgainers, the slow-burning sources will help keep carbs in your system through the end of your workout and beyond. All bodybuilders can benefit from drinking 16 or more ounces of water before training. This helps to pump up your blood volume and to prevent dehydration.
DURING
Keep drinking water, and simple-carb drink. You don't want an abundance of calories while you work out. A nice steady intake will keep you anabolic through and beyond your workout.
AFTER
Plan for a meal loaded with protein, carbs and healthy fats later on. Whether you have a fast metabolism or slow one, you really need to eat after the gym. You need sufficient carbs, plenty of protein and an appropriate amount of dietary fat. The amount and type of carb content consumed in your pretraining meal will impact your post exercise carb intake, as will the length of your workout. When muscles are worked and glycogen stores fall from gut-busting training, nearly any carb will suffice fast or slow to replenish glycogen stores. If your pretraining meal includes plenty of fast-acting simple carbs, this helps kick up insulin levels a bit, priming your muscles to store and quickly utilize post training carbs. The addition of slower carbs ensures that you are still receiving a supply of carbs, assuming that the workout lasted less than an hour. With this, you can eat a mix of both fast and complex carbs with the emphasis on complex. Eating exclusively fast-digesting carbs can often leave your blood sugar levels too low after training, compromising your anabolic drive. To stay anabolic after training, you need the sustained release of carbs to maintain your blood sugar levels rather than ratcheting them through the roof, leading to a crash soon after. Shoot for 40-100 g of carbs; hardgainers can even push it closer to 150 g.
OPTIMAL RECOVERY
Easily digested protein sources such as whey protein, egg whites and fish are definitely important for immediate recovery. The best approach is to consume 30-50 g immediately, and then include slower-digesting protein sources such as chicken, meat, whole eggs or casein powders about an hour or so later. This is an ideal time to include a protein powder containing both whey and casein for the mix of fast-and slow-digesting proteins. This time is also perfect for fats of any kind. Fats consumed after a stressful situation such as training are used to support immunity, to support testosterone levels which wane toward the end of a workout and to upgrade insulin sensitivity; they will not go toward bodyfat storage. Emphasize healthy-fat food sources such as avocados, olives, fatty fish and oils such as canola and olive. But don't fear other fats, such as those found in meat or eggs. These fats can be beneficial at this time, despite their bad reputation.
FOOD FOR THOUGHT
Knowing which foods to eat and when to eat them are the keys to training nutrition. Sure, training is important, but if you don't know how to adequately support it with nutrition, you won't get the most from it.
MAKE IT HAPPEN!!
Related News