Azerbaijan ups spending for political parties in 2013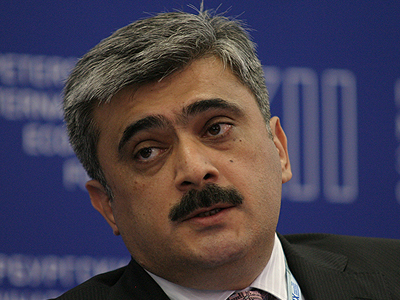 By Seymur Aliyev
Spending on the financing of political parties from Azerbaijan's state budget in 2013 has been increased by 500,000 manats to 2.5 million manats (over $3.18 million), Finance Minister Samir Sharifov said Friday.
"Considering the proposals that a number of MPs voiced during the discussion of the draft budget, it was decided to increase government spending on the financing of political parties to 2.5 million manats," Sharifov said in parliament during discussions on the draft budget for 2013 and the following three years.
In May 2012, the Azerbaijani parliament made amendments to the law "On political parties", according to which political parties will be financed from the state budget.
Azerbaijan has a multiparty political system. Political parties have the opportunity to participate in the political life of the country through representation in legislative and local municipal bodies. Thirty-three political parties have been registered by the state so far.
Under passed election legislation, a party must have at least 1,000 members to be legally registered. Party membership is forbidden to government officials in agencies of the judiciary, law enforcement, security, border defense, customs, taxation, finance, and state-run media.