Foreign Ministry: Armenia should support use of Aghdam-Khankendi road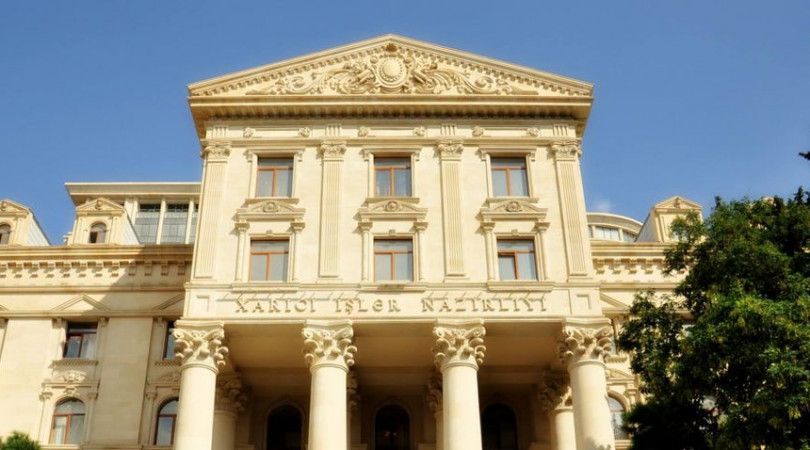 The Azerbaijani Foreign Ministry commented on the accusations made by Armenian Prime Minister Nikol Pashinyan during his speech at a government meeting, Azernews reports.
"If the Armenian side is really interested in peace and stability in the region, including if it supports the territorial integrity and sovereignty of Azerbaijan not only in words but also in deeds, it should refrain from such provocative steps and support the use of the Aghdam-Khankendi road and other alternative roads proposed by Azerbaijan to meet the needs of the residents of Armenia," the ministry said.
It was noted that the Armenian side should not hinder Azerbaijan's efforts to reintegrate the residents of Armenia.
"Prime Minister Nikol Pashinyan's presentation of Armenia's shelling of our border guards who raised our flag on Azerbaijan's sovereign territory - on the Khakari Bridge built by Azerbaijan on 15 June - as a provocation by Azerbaijan once again demonstrates that Armenia justifies its provocations," the statement said.
Ministry rejected the allegations about Azerbaijan's closure of the Lachin road as unfounded.
Baku has repeatedly pointed out the inadmissibility of transporting goods to Azerbaijan under the guise of "humanitarian cargo" with military equipment and a number of other vehicles previously involved in illegal transport without the country's permission, the ministry said.
"The activity of the Lachin border crossing point is regulated by our country and is of great importance for controlling entry and exit on the Lachin road, which Armenia has continued to abuse for illegal activities on the territory of our country for the past three years. years. The fact that the UN International Court of Justice in its decision of 6 July unanimously rejected the appeal against the liquidation of this checkpoint once again proved the groundlessness of the Armenian side's claims," the statement reads.
---
Follow us on Twitter @AzerNewsAz