3 April 2019 11:00 (UTC+04:00)
5 864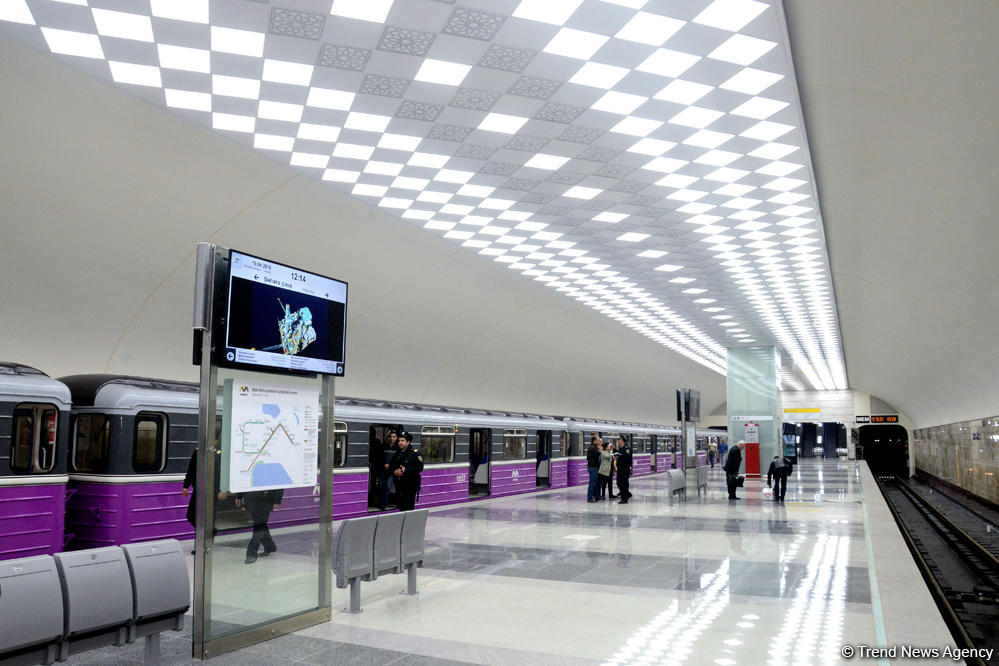 By Mirsaid Ibrahimzade
Baku authorities have allocated a place for the construction of a new metro station, head of the press service of Baku Metro Bakhtiyar Mammadov told ONA on Monday, Sputnik Azerbaijan reports.
The representative of the company stated that the area allocated for the construction of a new metro station within the territory of the White City has already been fenced in.
Mammadov said that this station is conventionally designated as Y-14 and follows the station "Khatai". A continuation of this line will be the Y-15 station at the Oil Refinery. Another station, Y-16, will be connected to Azi Aslanov 2 station.
Recently, Bakmil station of Baku Metro was opened after major overhaul. The reconstruction work started in August, 2017. The station was commissioned at the operating land site of Nariman Narimanov station on September 25, 1970 and has been operating as a station since 1979.
Generally, Baku metro, which was put into operation on November 6, 1967 is the public urban transport system linking underground railway lines in Azerbaijan.
Having 25 stations on three lines – Green, Red and Purple – the Baku Metro is 36.63 km in length. By 2030, it is planned to expand the infrastructure of Baku Metro and create a giant underground transport network consisting of 76 stations, six electric depots, and five lines with a total length of 119.1 kilometers.
Taking into consideration the geological conditions, metro stations have been constructed on 4 basis of design and are of island-typed. One of the stations is of ground and open type, 7 out of 8 great depth stations have arched ceiling. 3 out of 16 shallow depth stations have single arched ceiling, other 13 are columned.
18 stations have been supplied with escalators, 2 with lifts, and 1 with moving walkway. There are 5 types of 95 escalators, and 5 lifts and 8 moving walkways of the same type operating on stations.
At present, there are 13 stations with 18,80 km length on Red Line ("Icherisheher - Hazi Aslanov") of metro.
Green Line, ("Khatai - Darnagul") the first station of which was put into operation in 1968, has got 10 stations with 15,54 km length.
On April 19, 2016, the first two stations ("Avtovagzal - Memar Ajami") of the third - Violet Line were put into operation. The distance between these two stations is 2,07 km.
At the present time, there are 2 interchange stations in metro. Red and Green Lines cross at "28 May" and "Jafar Jabbarly", but Green and Violet Lines at "Memar Ajami" stations.
Trains with 5 carriages are operated in Baku metro. But stations of recently opened Violet Line are intended to operate trains with 7 carriages.
Fare for journey in metro is flat-rate and 0,30 AZN. Fare is carried out only by means of "BakiKart" plastic cards.
According to the results of 2015, Baku metro transports 589,100 every day on the average, and 215 million passengers in the course of the year. According to the data of the first half of 2016, 11.8 percent of whole passengers of the country used metro. In comparison with city-wide passenger transportation indicators, approximately 30 percent of passenger transportation falls to metro's lot.
--
Follow us on Twitter @AzerNewsAz
Related News