Photographer who captures hidden beauty through camera lens [INTERVIEW]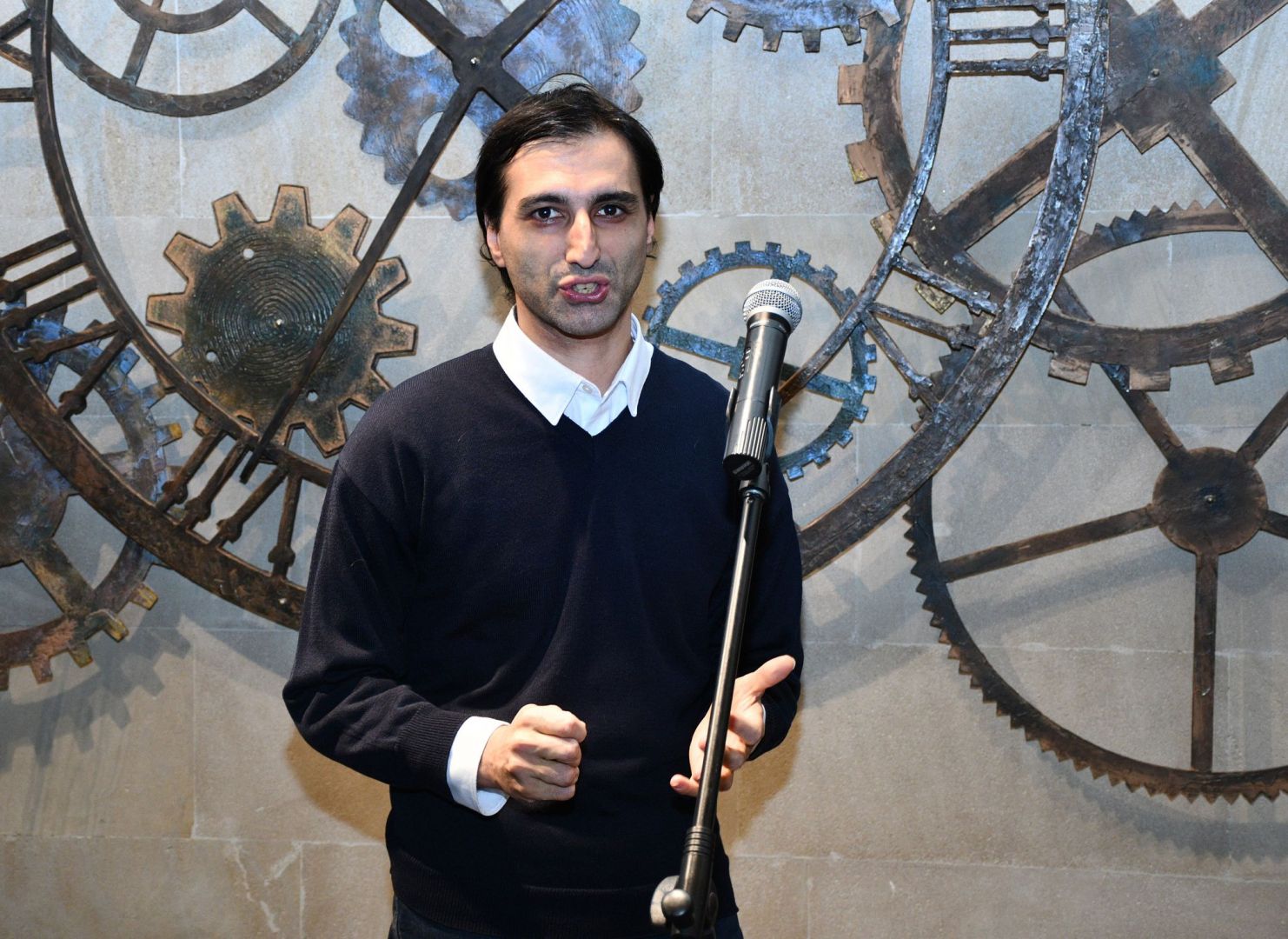 Most people walk through public spaces every day without giving them much thought, while others see the hidden beauty in everything.
Azerbaijani photographer Rustam Huseynov is one of the few, who finds beauty even in imperfect or vanishing places and things.
In his interview with AZERNEWS, the photographer tells about beauty perception through his camera lens, the latest photo projects, and the most impressive photo shoot locations.
Q: Rustam, let's talk about your first project presented this year- a photo exhibition "Winter Beauty of Azerbaijan", where you acted as a curator and project participant. How do you come up with an exhibition concept?
A: Friends often recalled my previous projects, lamenting the fact that there were no truly exciting exhibitions for a long time. We discussed my projects before the pandemic. Suddenly, I figured out what was missing among these projects - the Karabakh region. A chance to be the first one in a long time, who holds an exhibition that features fresh shots from all parts of the country, completely embittered me. Winter theme aroused great public interest and provided a great opportunity to snow-covered places, which most people are unlikely to see in the cold season.
Q: What places in Azerbaijan did capture your attention as a photographer?
A: As a photographer, I was really impressed by the spurs of the Greater Caucasus Range. Magnificently beautiful landscapes with a strong drop in heights, waterfalls, and a unique blend of colors in any season. So, Ismayilli District became my favorite spot for photography.
Q: Are you planning to hold a thematic exhibition series? What are you focusing on right now?
A: Well, not everything depends on me. If other photographers capture impressive shots, I will gladly do my best to show their photo works to the public. And personally, I would like to continue my project "Sand Waves", which displays black and white Caspian coastal landscapes that look like a chthonic area. It's a place, where time stops and eternity triumphs over the seconds and the atmosphere itself prevails over its the Caspian coast's rare guests. Sea waves, the refreshing wind that makes ripples and lines on sand and water, an amazing similarity in the forms of sea and sand waves, a kind of parallel reality that touches each other become my source of energy.
Q: In 2022, you curated a number of cultural projects. Could you tell us a little bit more about it?
A: I would like to note my much-beloved project Improvised by inDUSTry, which is all about eternity and mortality. Nothing lasts forever, anyway or later it crumbles, turns into dust, and changes its purpose. Now many giants of the Soviet industry, which at that time, were the flagships of Azerbaijan, are in ruins. For example, an air conditioning plant or industrial facilities at Section No. 20, which once attracted new specialists to the city, have become a kind of artifact of the past. The project Improvised by inDUSTry traces how these objects are now perceived by people, who did saw them when they functioned. Improvised by inDUSTry clearly demonstrates how a creative person can improvise on any topic. All this can radically change the purpose of some relic of the past and breathe new life into it. So, even abandoned objects continue to live, acquiring a new purpose for existence. It still attracts people, unites them, and evokes a strong desire to create, which is the essence of the project.
Q: Do you like to edit your photos or not?
A: Basically, I try to show my photos as they are, without editing. But if the main task is to focus on something, for example, surrealism by photographic means, then of course I edit my photo works after shootings.
Q: Whose photographs are your source of inspiration?
A: Henri Cartier-Bresson and Alexander Rodchenko. The first one taught me to capture a perfect moment for a photo, while the second one taught me to see interesting and non-standard photo angles, from which even well-known places and objects look completely different.
Q: What are some common challenges in your work? And what is the most satisfying aspect of photography?
A: Financial difficulties. It is very hard to find a sponsor even for projects of national importance. It is not customary for us to invest in art, especially photography. By the way, many do not consider photography to be a kind of fine art. For them, it is just fun or at best, a craft. Most participants in group projects try to avoid administrative and organizational issues, which is a large part of the work and the basis for successful projects. Therefore, I don't take on projects, where I can't handle all issues by myself. It is a kind of insurance and a guarantee of success. Most of all, I am glad that young and talented photographers start to appear, those who look at photography as an art and work on themselves.
Q: What is the message you are sending to viewers through photos?
A: Beauty is all around us, just love and protect it. Even a small piece of this beauty can warm up a heart, avoid depression and inspire one to create. Many obsolete objects are able to acquire a second life and benefit from a new quality. Nothing lasts forever under the moon, everything has its own time, its value, and its beauty. Our life also passes so quickly and it depends only on you how bright and interesting it is.
---
Follow us on Twitter @AzerNewsAz