Local company seeks to get investment incentives to increase poultry production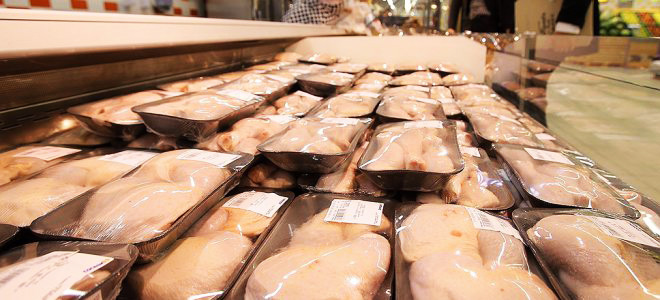 By Nigar Abbasova
Azerbaijan's Saba OJSC, engaged in the food production and sale, seeks to increase its capacity up to 25,000 tons of poultry meat per year, Trend reports.
The company has already submitted its investment project to the Economy Ministry in order to get investment incentives. Currently, the company's production capacity is 17,000 tons of poultry meat per year.
The project stipulates the increased efficiency of the production through sophisticated technologies, improvement of processing, and packaging of poultry meat, minimization of manual labor. The company representative stated that it will not only allow to increase the production capacity and up labor efficiency, but also decrease net costs.
The company aims to up the production volume and expand in the market as it set a goal of becoming the leader in the domestic poultry production, supplying internal market with the production and entering the foreign market.
The total cost of the project, which is planned to be realized in two years, is 1,283 ($0.85 million) million manats.
Saba JSC is one of the first companies appealing for the investment incentives. The company also plans to enter foreign markets with wide variety of goods.
"We have already signed contracts with Russian companies on the delivery of dairy products and currently implement them successfully. But the production of other products such as meat, vegetable oil is directed at the internal market supply", the representative said.
Half of the company's income will be exempted from taxes should the company gets investment incentives. First of all, benefits will affect manufacturing equipments imported by legal individuals and private entrepreneurs. Import of manufacturing equipments will be exempted from VAT and customs tariffs for 7 years. The company will also be free from the payment of tax on property and land.
Currently, the "SABA" trademark unites Davachi Broiler ASC, Bilasuvar Agro MMC and Karabakh Takhil MMC, Baku Food Company MMC and Davachi Broiler Deep Processing MMC companies.
---
Follow us on Twitter @AzerNewsAz