28 December 2018 19:00 (UTC+04:00)
1 821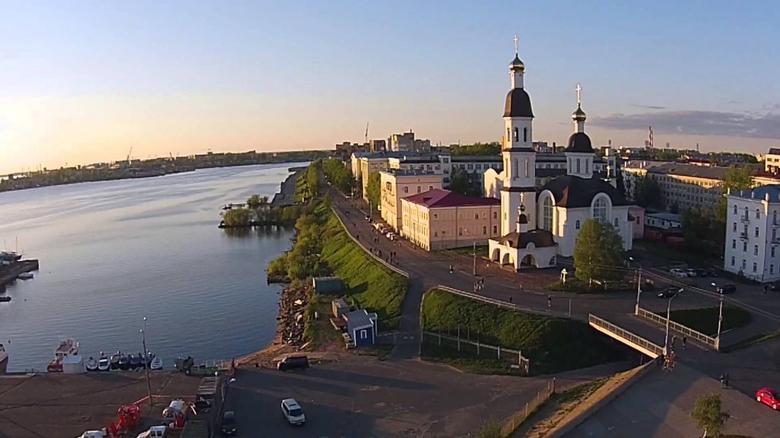 By Leman Mammadova
Arkhangelsk region of Russian Federation will organize a business mission to Azerbaijan in May 2019.
The future participants may apply until January 20 to present their products in Azerbaijan.
This is stated in the information posted on the website of the Government of the Arkhangelsk region, which is the organizer of the event, AZERTAC reports.
One of the goals of the business mission is to establish partner relations between the producers and trade partners of the Arkhangelsk region and Azerbaijan to develop the economic cooperation.
Arkhangelsk region and the Republic of Azerbaijan have long-standing friendly relations. Today Azerbaijan is an important trading partner of the Arkhangelsk region. The volume of bilateral trade amounted to $ 24.6 million in 2017.
Earlier in the autumn of 2018, the delegation of Pomorye (Arkhangelsk) took part in the Russian-Azerbaijani business forum for the third time.
Orlov, Governor of the Arkhangelsk Region, said that the trade turnover between the region and Azerbaijan increased by 40 percent over the year. He also noted that it is possible to get Arkhangelsk products in Baku, for example, beds for children.
Shipbuilding, hydrocarbon production, agriculture and tourism are, in Orlov's opinion, promising areas for mutually profitable partnership.
Azerbaijan is one of the main economic partners of Russia among the CIS countries. The trade turnover between two countries amounted to $2.14 billion in 2017. Azerbaijan invested more than $1 billion in the Russian economy, and Russia invested about $4 billion in the economy of Azerbaijan.
At present, enterprises of 71 regions of the Russian Federation cooperate directly with Azerbaijan. Fifteen regions of Russia have relevant agreements with Azerbaijan on trade and economic, scientific, technical and cultural cooperation.
Arkhangelsk region, located in the far north of the Russia, is a forest region that has great potential in woodworking, biochemistry, biotechnology as well as rich in diamonds and hydrocarbons, shipbuilding and tourism.
At present, several Azerbaijani public organizations, the regional branch of the All-Russian Azerbaijan Congress, the Azerbaijani diaspora of the Arkhangelsk region and the regional public organization of the Azerbaijani community "Karvan-Karavan" in Kotlas operate in Pomorye.
The Azerbaijani diaspora in Arkhangelsk holds the days of the culture of Azerbaijan, takes an active part in the work of the Council of Nationalities, is engaged in the restoration and opening of a mosque in Pomorye.
It should be noted that Arkhangelsk region of Russia will import 50 tons of sugar beet per month from Azerbaijani region, Imishli. Furthermore, Arkhangelsk region and Azerbaijan will sign a cooperation agreement. This was agreed on the sidelines of the 7th Azerbaijan-Russia interregional forum in Baku. The agreement will embrace trade, economic, scientific, technical and cultural cooperation between the governments of Arkhangelsk region and Azerbaijan.
---
Follow us on Twitter @AzerNewsAz
Category News