3 May 2017 16:26 (UTC+04:00)
2 968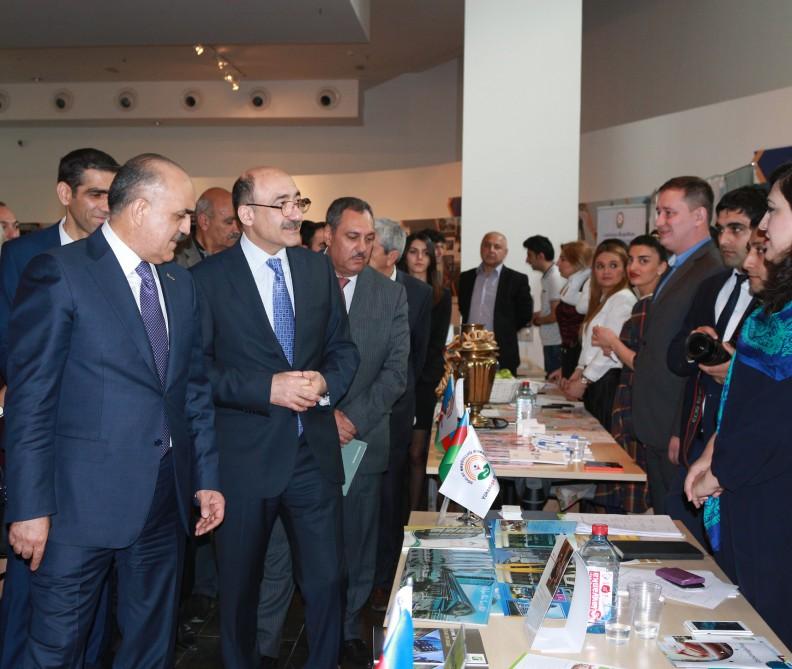 By Sara Israfilbayova
Azerbaijan is among countries with the lowest youth unemployment rate, said Salim Muslimov, the Minister of Labor and Social Protection of Population as he addressed an event "The First Step in Career" organized for students and graduates.
The event was held in Baku Business Center and organized by the Tourism and Management University with the support of the Ministry of Labor and Social Protection of Population and the Culture and Tourism Ministry.
"In the first quarter of this year, the ministry provided jobs to 30 percent of young people, and 70 percent of those, who was attracted to additional educational courses and training were also young people," Muslimov said.
The minister went on to say that the establishment of institutions in Azerbaijan that promote the improvement of interactive education based on visual experience is welcomed by the international labor market. "Last year, 1,838 vacancies in 10 universities were offered to young people by about 370 institutions.," he added.
In turn, Culture and Tourism Minister Abulfas Garayev said that such exhibitions and job fairs are expected to be held every year. "To further improve the potential in the sphere of tourism, it is important to provide this area with a qualified workforce," he noted.
During the event, 237 vacancies from 77 enterprises were presented to students and graduates. 73 of them belonged to the private, and 4 to the public sector.
One of the main trends of the social-economic policy realized in Azerbaijan during last years is the development of labor market and advantageous use of labor force.
More than 26,700 people got new jobs in the first quarter 2017, while more than 40,000 jobs were created during the period.
In 2016, 56,631unemployed and job seeker citizens were provided with suitable jobs by the State Employment Service under the Labor Ministry. Roughly 36.2 percent of them, as well as 27 percent out of 1, 147 people involved in paid public works, were young people.
Azerbaijan is one of the ten leading countries declared by the UN on youth employment.
--
Follow us on Twitter @AzerNewsAz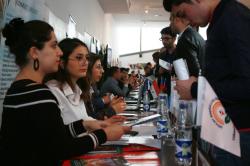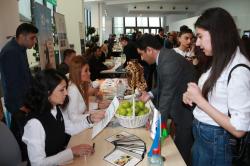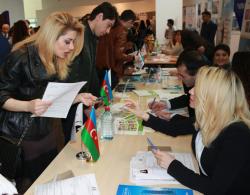 Related News