Three reasons why Alibaba hype could end in tears.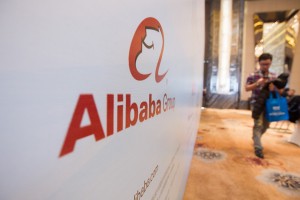 By Bloomberg
Jack Ma isn't exaggerating when he sells his e-commerce colossus Alibaba as the "everything company." The ever-expanding tech giant, which is on track for one of the largest initial public offerings in history this week, has so many tentacles in so many industries that it can easily strangle small-to-midsize competitors. You'd think Chinese antitrust regulators -- who have recently targeted foreign companies such as Microsoft and Toyota -- would be sniffing around homegrown Alibaba, too.
Fat chance. The Communist Party loves a Chinese success story and Ma's tale has global investors asking: "Mark Zuckerberg, who?" That, however, illustrates the problem with all the Alibaba hype. Ma's been allowed to build a near-monopoly online only because the regime has allowed him to do so. When Ma describes Alibaba's priorities as "customers first, employees second, and investors third," one can't help but assume the first group includes his Party benefactors in Beijing. Here's my question to all those hedge funds and institutional investors lining up to throw money at Ma in exchange for precious shares: How can they trust Chairman Ma's pledges when the spirit of Chairman Mao so obviously dominates the room?
China's E-Commerce Giant
Would-be investors are accepting not just Alibaba's unusual partnership structure (which puts Ma firmly in the driver's seat), but China's limits on foreign ownership, its institutionalized opacity, predilection for censorship and disrespect for intellectual-property norms. This surrender to the whims of a government that could pounce on Ma at the slightest misstep is just one of three reasons why I wouldn't put my money into Alibaba.
An equally big worry is the shaky Chinese economy. To me, China feels like a bubble no less than dotcoms did in the late 1990s. Back then, shares in any Internet company that went public carrying a ".com" suffix soared, regardless of whether punters understood their business models or not. China.com is an economy that most figure can't lose. Hence Alibaba's overwhelming appeal: The company offers one-stop shopping for investors looking to tap into China's rising middle class. With one stock, you can ride the rocket of growth in retail, social media, banking, entertainment, travel, you name it.
Alibaba's IPO may represent the top tick of China's growth story, however. President Xi Jinping's pledge to shift from excessive investment and exports to services will require markedly slower growth for the next few years. At the moment, Xi is struggling just to meet this year's 7.5 percent growth target; this week the central bank rushed to inject another $81 billion into China's biggest banks to keep them lending.
China is now experiencing the weakest industrial-output growth since the 2008 global crisis, as well as waning retail sales and investment activity. August saw a 40 percent plunge in the broadest measure of new credit. As gross domestic product slows, so does the middle class's ability to buy all the goods sold on Alibaba. And if China suffers a bad-debt crisis as some analysts fear, the prospects for profit will grow darker than ever.
Finally, as I wrote last month, rising inequality threatens to shrink middle-class ambitions. China's Gini coefficient, a measure of inequality, almost doubled between 1980 and 2010. This year, income inequality in China surpassed that of the U.S., reaching "severe" levels according to the University of Michigan. Such a trajectory, officials fear, could fan social instability.
Ultimately, Alibaba's promise rests on the idea that hundreds of millions of Chinese will continue to grow richer by the year and will consume like Americans as they do. But that depends on many things, including whether the government can curtail corruption, which is concentrating wealth among China's elites, as well as the role of giant state-owned enterprises, which stymie innovation. It will require the development of a vibrant services sector that can create good jobs. All of this is far from certain.
When it comes to made-in-China success stories, Ma is as good as it gets. Investors can't get enough of his improbable journey from English teacher to China's richest man. But when you own a share of Alibaba, you're placing your trust in much more than a 49-year-old businessman. You're really betting on an opaque political system that has a monopoly on whether he will be allowed to succeed.